As We Are - A 14-Foot Selfie
Written by David Conrad
Wednesday, 27 December 2017
How far we have come from "As We May Think" to "As We Are". The selfie has has transformed from a modern wonder to an irritation and occasionally a danger to life and limb. But the selfie can be art. All it needs is a 14 foot display.
The opening of the Greater Columbus Convention Center in Ohio featured a very special sculpture - is it a sculpture? It is the work of Matthew Mohr who likes to work in high tech installations:
"The sculpture is a fourteen-foot, 3-D universal human head made from ribbons of ultra-bright, LED screens. In the back of the neck is a photo booth capable of taking 3D pictures. Once a visitor has their picture taken, they step out of the booth and their head is displayed on the giant head."
Take a look - it is impressive:
But to my mind it is also slightly worrying. I'd hate coming out of the little camera room to great a 14-foot perfect representation of my imperfect face. I'd probably hide, which I think would please the artist.
"As We Are" addresses the relationship between self and representation of self, asking the subject of the portrait to reconsider presence through magnification. It is intended to provide amusement and evoke larger discussions around the phenomena of social media, diversity, and the power dynamic of public art.
The technology is interesting in that the entire display is made up of high brightness LED screens put together in ribbons.
The height of the sculpture is 14 feet tall and the finished piece weighs over 7200 pounds.
The sculpture has 3000, custom-engineered LED panels for a total of over 850,00 lights. These were provided by Sansi North America.


The photo booth uses a process called photogrammetry in which twenty-nine images are taken simultaneously. A 3D model of your head is generated from these photos and all images are stitched together on it.
During the day, the sculpture faces into the atrium. At night, it rotates to face outward to the street.
I have no idea what the effect of "the giant head" would be on passersby, but you can see the general effect on the viewing and participating public.
What do they do?
They take selfies of the 3D 14-foot selfie.
Are we really so identity obsessed?
So much in love with our own features?
Of course we are.
More Information
Related Articles
How To Draw Einstein's Face Parametrically
Find Your 2000-Year-Old Double With Face Recognition
To be informed about new articles on I Programmer, sign up for our weekly newsletter, subscribe to the RSS feed and follow us on Twitter, Facebook or Linkedin.
---
Jupyter Project Celebrates 20 Year Anniversary
27/08/2021
Project Jupyter is 20 years old. The project was created with the goal of develop open-source software, open-standards, and services for interactive computing.
---
On This Day in 1927 Creator of LISP Born
04/09/2021
John McCarthy, the man who invented the LISP programming language was born on September 4, 1927 in Boston Massachusetts. He is also remembered as the organizer of the summer workshop at Dartmouth Coll [ ... ]
More News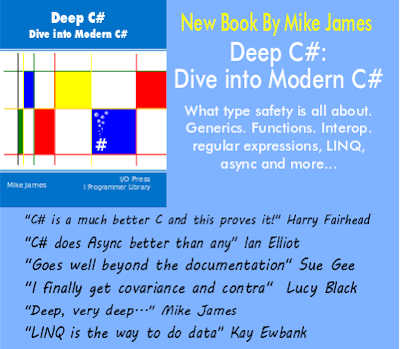 Comments
or email your comment to: comments@i-programmer.info
Last Updated ( Sunday, 25 November 2018 )