Fear And Loathing In The App Store 22 - Apple Revokes Facebook's Developer Certificate
Written by Mike James
Thursday, 31 January 2019
Apple just revoked Facebook's developer certificate because it broke the terms of the agreement and now none of its internal iOS apps run. Apple has even more power than you might have imagined.
Update: Google's certificate also revoked.
Soon after this news item was posted Apple revoked Google's developer certificate, as we suggested it would. The reason is the same as in Facebook's case. Google was using the licence to distribute data gathering apps to end users. It gives you a clear idea how powerful Apple's control is. Being able to shut down the use of internal iOS apps at two of the biggest Silicon Valley companies is no small thing. What is perhaps even more surprising is that Facebook's licence was restored after only a few hours and a few hours later Google's licence was also restored. Was this just a show of what Apple could do?
Feb 1st 2019
End of Update
Apple's enterprise developer program allows companies to develop apps for internal use. Such apps are not examined by the App Store gatekeepers and are generally regarded as being the property and concern of the company that developed them. Facebook apparently has lots of internal apps that its employies use for tasks as trivial as booking lunches.
Of course, this also provides a hole in the wall of the walled garden that is the iOS environment and Facebook couldn't resist using it. Apparently Facebook Research built an app that offered $20 per month for access to phone data. The app was distributed to end users outside of the App Store via the Enterprise Program.
So - an app that offered money for user's data was distributed to end users. Now at this point you are probably thinking "Facebook - Evil", but it wasn't making any secret of the data gathering and was offering money. If you didn't want the money you weren't forced to take the deal. For Facebook, or any social media company, this is about as close to ethical as it gets.
Howeve, Apple discovered that the enterprise licence was being used to sideload apps into user's phones and promptly pulled the licence. Facebook said that it had removed the app, but only after Apple had revoked its licence. Facebook recently had an app collecting users data in the App Store, but this was pulled when Apple changed its rules. It could be that this is the reason that the paid-for data collection app wasn't even submitted to the App Store.
So Apple rides to the rescue of the innocent user? Alternatively, Apple just decided that any circumventing of its iron fist control of the App Store was bad for its business. This almost certainly isn't a case of Apple - Good; Facebook - Bad.
The really important point is that Facebook is currently unable to run any of its internal apps and who knows what this is costing it in terms of lost time. Think about it for a moment - Apple just pulled the plug on ALL of Facebook's internal apps. You might not like Facebook; you might even say they deserved it for being evil... But Apple just pulled the plug on a company's use of the resources it developed without paying any attention to the magnitude of the punishment. Suppose the company had some 100% mission-critical internal app, they do exist, then that company would most likely go broke. This is a lot of power for Apple to wield over another company.
If you don't find this chilling then you must simply believe that this couldn't happen to you. You presumably believe that you would play by the rules and never make such a mistake. But who knows if Facebook is responsible, or Facebook Research, or one hapless individual who made a bad decision that results in the whole of Facebook's internal iOS operations being removed.
Apple has the final word. There is no right of appeal, no arbitration, no saying sorry. Apple and Facebook haven't been having a good relationship recently and this could be a motivating factor. Who is to say? What is interesting is that it has recently come to light that Google is also using its licence to distribute data gathering apps to end users. If this is true presumably Apple will be pulling Google's licence too.
This is just another worrying aspect of the whole walled garden approach to software. To paraphrase a well-known quote:
software is too important to be left to the hardware manufacturers.
This is simply too much power for one company to exercise and it was so before this incident brought it so clearly in focus.
More Information
Facebook pays teens to install VPN that spies on them
---
PhpStorm Updated For PHP 8.3
21/11/2023
The latest version of PhpStorm, the IDE for PHP and web development from JetBrains, has been updated to support the new features of PHP 8.3, due to be released later this week.
---
PHP 8.3 Released
28/11/2023
PHP 8.3 has been released with improvements including explicit typing of class constants, deep cloning of readonly properties, and additions to randomness functionality.
More News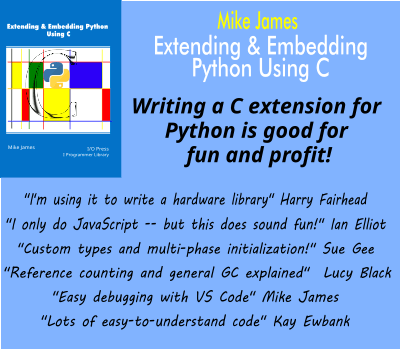 Comments
or email your comment to: comments@i-programmer.info
Last Updated ( Friday, 01 February 2019 )