Written by David Conrad
Monday, 23 December 2013
The simple news is that iOS7 has been jailbroken by Evad3rs, but there is some controversy associated with it and an upgrade that might spoil the party.
The war goes on. Apple upgrades iOS and makes it more difficult to jailbreak and the jailbreakers just try harder. It has taken a bit longer than usual, but now Evad3rs has produced a free-to-download untethered jailbreak - evasi0n7.
It works with iOS devices running versions 7.0 to 7.0.4 and there are full instructions on the Evad3rs site that make the process seem easy. As always, if you are going to go in for jailbreaking your device then make sure you back it up to iTunes first and make sure you are aware of the risks.
The big problem at the moment with the new Jailbreak is that it doesn't fully support Cydia, the source of most of the software you want to install after jailbreaking the phone. Instead it comes with a different Chinese based app store, Taig, alongside the unofficial Cydia. This seems like a reasonable thing to do as Taig serves the Chinese market, but the fact that it also seems to serve pirated software caused many to complain.
It seems that Taig paid Evad3rs to build their software into the jailbreak. There are also rumors that the app is some sort of malware and disables application signing, runs uid 0 processes and protects itself from removal by alternative Chinese app markets.
Of course, this is all part of the risk you take when you opt to jailbreak a phone and it is something that Apple can rely on to ensure that most users don't go down this route.
Evad3rs responded to criticism with:
In the course of developing the iOS 7 jailbreak, we were approached by the company with an offer of partnership in offering Taig bundled with the jailbreak in China. Taig is a Chinese App Store written in Chinese. tailored and, we believe, well suited to meet the needs of users for the Chinese market. Users are not locked into Taig. Cydia can also be installed and Taig removed afterwards. It would be deeply hypocritical to remove choice from the user in the course of jailbreaking.
As to compensation, the post goes on to say:
Yes, we have benefited financially from our work, just as many others in the jailbreak community have, including tweak developers, repo owners, etc. Any jailbreak from us will always be free to the users but we believe we have a right to be compensated in an ethical way, just as any other developer.
Evad3rs also claim that they included a "no piracy" condition in the contract and are now not happy to discover that Taig is offering pirated software. This statement seems to ring a little hollow with the many users of the software who claim that the piracy is all too obvious from the word go.
As the software isn't opens source, it is difficult to check that there are no problems with the code other than to reverse engineer the admittedly obfuscated binaries. Open source would make the whole jailbreak more secure because of the many eyes that could inspect it and it would make it eligible for the Device Freedom Prize for the first open source untethered jailbreak which currently stands at just over $10,000.
There is also the prospect of iOS7.1, which is currently in beta, spoiling the jailbreak by the introduction of countermeasures against the exploit. Currently it is claimed that the jailbreak works with the beta, but this still gives Apple the time to patch the hole. However, given the doubt surrounding the security of Evad3rs jailbreak they might not have to rush to patch anything.
More Information
Evad3rs Letter To the Jailbreak Community
Related Articles
The Device Freedom Prize - Jailbreak iOS7
Apple's New Phones - The Programmer's Take
Delayed Beta 4 Of iOS 7 Available
Apple Goes Flat - Where's The Logic In That?
Online Auction Of Iconic Apple Technology
Samsung Developer Conference Slated For October
WWDC Sell Out Prompts Apple To Offer More
iPhone passwords hacked in six minutes
To be informed about new articles on I Programmer, install the I Programmer Toolbar, subscribe to the RSS feed, follow us on, Twitter, Facebook, Google+ or Linkedin, or sign up for our weekly newsletter.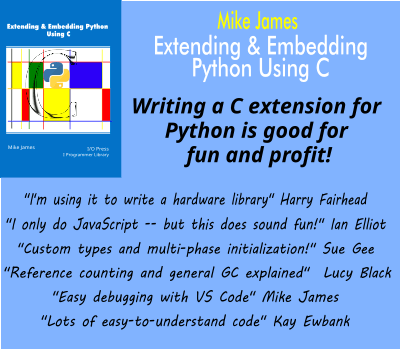 Comments
or email your comment to: comments@i-programmer.info
---
Grafana Adds New Tools
14/11/2023
Grafana Labs has announced new tools to make it easier to analyze application data on Grafana Cloud. The announcements are an Application Observability tool for Grafana Cloud, and Grafana Beyla, the e [ ... ]
---
Microsoft's Generative AI for Beginners
21/11/2023
A free, self-paced online course about Generative AI is on offer from Microsoft's Azure Cloud Advocates. It's a 12-lesson curriculum targeted at complete novices to LLMs.
More News
Last Updated ( Monday, 23 December 2013 )