Alexa Skills Contest Winners
Written by Sue Gee
Sunday, 02 July 2017
Amazon has announced the winners of its latest Alexa Skills Challenge. It attracted over 4.500 participants who added over 200 new entries to the Amazon's Alexa Skills catalog. We take a look at the prize-winning submissions.
We announced this contest, which was hosted on Devpost with a total prize pool of over $40,000, back in February. Devs were asked to create new skills for Alexa that make life more enjoyable, organized, and/or convenient. Now that the judges have made their selection we discover that the top prize of $5,000 (plus an Echo Dot, an Amazon Tap and a 30-minute meeting with an Alexa leader and promotion in the Alexa developer newsletter) has been awarded for a skill that makes life more organized and convenient and introduces an element of fun.
Smart Elephant uses Alexa to send timed reminders to your mobile phone that goes well beyond native Alexa functions in terms of convenience and efficiency. See how to use it in this video.
Smart Elephant comes from Darian Johnson, a veteran of Alexa Skills contests. He made three submissions to this contest and Chess Master, which lets you play chess against Alexa or another person, either in the same house or remotely, also won a prize. The third submission, Spelling Champion was co-authored with Darian's son, a 2nd Grade student who came up with the idea of using Alexa to help practice for weekly spelling tests.
Second prize of $3,000 (plus the same extras as the first prize) was awarded for Tiny Fox, a virtual pet that interacts with the real world using computer vision on any smartphone or Kindle-device - and listens to all of your commands via Amazon Alexa. This video explains the idea:
Tiny Fox was created as a collaboration between Tommy Chan whose other two projects on Devpost won prizes in TechCrunch Disrupt SF 2016 and Yosun Chang, an augmented reality hacker who has 46 projects on Devpost with nine others winning contest entries.
The final cash prize of $1,500 was for Best Skill Built by a Student Team and went to Noah Katz, for AutoPoker which allows you to play poker with your friends without the hassle of dealing the cards. The video demonstrates how it works:
In his write up for the contest, which you can read on DevPost Noah Katz explains his interest in:
pushing the limits of what hardware can do by enabling new types of interactions between the user and the hardware. In this case, I'm expanding Alexa's capability by providing a website that multiple users can interact with in order to expand the functionality of what a skill can do.
In the Challenges and Accomplishments section he notes:
I built this entire skill on my own, as a student, in the middle of a semester, while overloading 20 credits.
The one and only comment on Devpost reads
"I think this is a solution looking for a problem"
which may be a bit harsh but it does point up one of he problems with this type of contest.
The Popular Choice Award for the entry with the most likes also appears to be from students as Paveev Gowda and Arun Pathasarathy say that the motivation for creating Trip Planner, which allows you to plan trips and discover he local delights of a city, was the fact that they were students in a new city:
The prize associated with this award was an Echo Dot, an Amazon Tap but being one of the finalists also was rewarded with $500 Gift Card and an Amazon Echo.
Other popular choices included an Alexa-powered Beer Robot, one of four Winning submissions from Organizations. For this online hackathon Bbot Robotics integrated its beer delivery robot. originally created to cope with the problem of crowded pubs and bars, with Alexa. Another was Ambient Noise, which plays rain shower background nice to drown out the sounds made by a noisy neighbour and her dog. This seemed to me to be a great role for Alexa to fill.
On the other hand there were some pretty lame entries, many with no likes and no comments, which leads me to conclude that offering a $100 Gift card to the first 200 successful submissions published in the Alexa Skill Store via this contest attracted people to rush out half concocted skills.
Amazon continues to offer incentives for publishing new Alexa Skills. Currently the offer is for a free Echo Dot and limited-edition Alexa dev socks for the first 5,000 developers in the US who publish an Alexa skill during the month of July. In the UK and Germany developers who publish an Alexa skill in the same period will win Echo Dots while those in India can win t-shirts. Is this likely to produce quality apps?
More Information
Announcing the Winners of the Amazon Alexa Skills Challenge
Amazon Alexa Skills Challenge on DevPost
Winners and Submission Gallery
Related Articles
NEW: Amazon Launches Alexa Skills Kit SDK for Python
New Amazon Alexa Skills Contest
Updates to Alexa Skills Kit for Echo Show
Devpost Diversifies Into Developer Jobs
Alexa Prize For Conversational AI
Amazon Opens Up Alexa To Developers and Third Parties

New Products For Amazon's Alexa
To be informed about new articles on I Programmer, sign up for our weekly newsletter, subscribe to the RSS feed and follow us on Twitter, Facebook or Linkedin.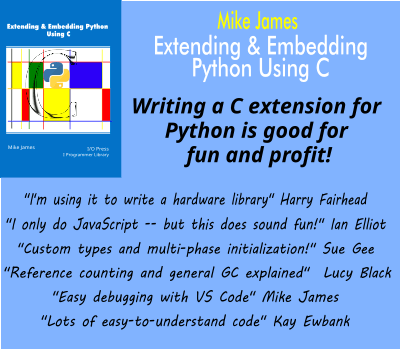 Comments
or email your comment to: comments@i-programmer.info
Last Updated ( Thursday, 12 July 2018 )