Amazon Alexa Skill Contest
Written by Lucy Black
Saturday, 09 April 2016
A series of four bi-monthly contests has just launched on Hackster.io to encourage innovation with Alexa, Amazon's cloud driven service that adds voice technology to services and devices.
Devs are being asked to come up with ideas for new capabilities or "skills" for Alexa using the Alexa Skills Kit (ASK). There are extra points for publishing a skill to the Alexa Skills store. This is obviously a good way for Amazon to expand the range of tasks that are available for the Amazon Echo to perform - in addition to its ability to play music, answer questions, control light switches and thermostats, order a Domino's Pizza or an Uber ride.
As we reported last Junewhen the API library was opened up to third party developers, ASK is a collection of self-service APIs, tools, documentation and code samples that make it fast and easy for you to add skills to Alexa. Using ASK, you can teach new skills to Alexa in just a few hours. No prior experience with speech recognition or natural language understanding is required and as all of the code runs in the cloud you don't need an Amazon Echo to build or test your skills.
Like other contests on Hackster, this one is open to those 16 years of age and above resident in a country other than Cuba, Iran, North Korea, Sudan or Syria. To participate you first need to create a free account on Hackster.io. You'll also need to create an Amazon developer account with the same email address.
Submissions for the first contest need to be made by May 31, 2016 at 12:59 PM PT. When it comes to judging the submission judges will be looking for:
Creativity (15 points)
Use of Voice User Interface (VUI) best practices (15 points)
Story/Instruction – Show how you created your project, including images, screenshots, and/or video (15 Points)
Published Skill (20 Points) (read about skill submission criteria)
Project Documentation including VUI diagram (10 Points)
Code – Include working code with helpful comments (10 Points)
Great photographs, videos and screenshots (10 Points)
Bonus: Use AWS Lambda to build your project, land extra points (5 points)
There are no big cash prizes on offer. Instead each of the four contests will award the following to the top 10 entries, although only United States residents will receive devices as prizes. International winners will receive gift card equivalents.
1st (1) - Amazon Echo, Echo Dot and Amazon Tap (or $310 gift card )
2nd (3)- Amazon Echo, Echo Dot and Amazon Tap (or $180 gift card )
3rd (6) - Amazon Tap (or $130 gift card)
In addition $100 gift cards will be given to the first 20 contestants to complete an eligible contest submission and have the skill published.
This prize pool seems bit thin compared to that of the last Hackster.io contest we covered when there were 1000 Arduino MKR1000s for finalists with the three winners having the opportunity of a fully funded trip to a Maker Faire plus a $500 gift certificate.
The contest itself sounds fun and it will be interesting to see the projects added to Hackster's gallery.
---
The Art Of Computer Programming - A Great Present
10/12/2023
If you are looking for a programmer present this holiday season, there is one book, or set of books, that should be top of any list... Donald Knuth's The Art of Computer Programming.
---
Seasonal Deals From edX and Udacity
17/11/2023
The season of discount deals has arrived early. edX is offering a 20% off selected courses and program bundles for Cyber Monday. Udacity has an even better Black Friday Deal with 50% off sub [ ... ]
More News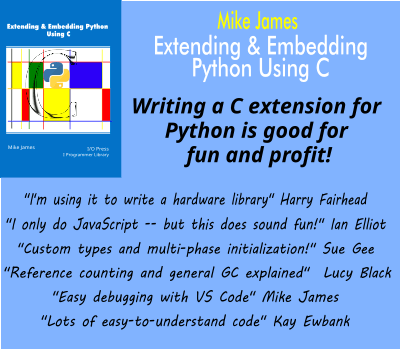 Comments
or email your comment to: comments@i-programmer.info
Last Updated ( Saturday, 09 April 2016 )