Topcoder Marathon Match 100
Written by Sue Gee
Monday, 16 April 2018
Topcoder is celebrating a historic event this week with a rerun of the first Marathon Match, a Random Walking fun challenge, in which 164 members took part. Thousands are expected to join in MM100 and if you've never participated before this could be the right time to take the plunge.
Topcoder was founded in 2001 to run regular competitive programing challenges. The community is global: anybody, with a few legal restrictions, can join and compete. As we reported at the time (see TopCoder & CloudSpokes Join Forces), in 2013 Topcoder was acquired by Appirio. By then TopCoder already had around half a million members and by 2016 when Appirio was acquired by Wipro, it had reached the milestone of 1 million registered members, a total that includes many long term members.
Initially Topcoder only had Single Round Matches (SRMs). These were algorithm competitions in which contestants - mainly school and college students - competed against each other for 1.5 hours, to solve the same set of problems for high prizes ($5k - $10k per match) from corporate sponsors. In 2005, a community member proposed the idea of week-long contests and another member came up with the name Marathon Match. The first match was held from May 10, 2006 to May 17, 2006 and in conjunction with MM 100 Topcoder will be revisiting the Marathon Match 1 Editorials and Leaderboard to relive the match.
The Marathon Match format was aimed to provide a more flexible competition format with an extended timeline. It also encouraged participants improve their solutions and resubmit iteratively throughout the length of the submission phase. The most recent submission is always the one that counts.
There are three types of Marathon Matches:
"Fun" Marathon Matches
Client Marathon Matches
Advancement Tournament Marathon Matches (TCO)
If you are trying to improve your algorithmic skills, then the "Fun" Marathon are your best bet and MM100 thatl start on Wednesday, April 18, 2018 is Topcoder's 100th Fun Marathon and is described as is the perfect chance for you to check out this competition if you've never done a marathon match before.
It has the following prizes and t-shirts:
Top 50 scores get an exclusive Marathon Match 100 t-shirt
Top scores from our pool of veteran competitors earns an exclusive, vintage Topcoder t-shirt
Cash prizes as follows:
1st place: $250
2nd place: $150
3rd place: $75
Top scoring newbie: $150*
*Cash prize for newbie is valid only to Topcoder members who registered between 00:00 UTC -4 January 1, 2018 and 23:59 UTC-4 April 10, 2018 and have never participated in a MM before.
Even though it's already too late to gain "newbie status" for the cash prize it's not too late to join the competition which is open until the submission deadline of April 25th. First join the Topcoder community and then, after the starting time of 21:00 UTC -4 on April 18, 2018 you can register for the event. Meanwhile consult these instructions and take advantage of The Complete Guide to Topcoder Marathon Matches.
More Information
Related Articles
Top Coder And CloudSpokes Join Forces
Amazon AppStream Challenge On TopCoder
To be informed about new articles on I Programmer, sign up for our weekly newsletter, subscribe to the RSS feed and follow us on Twitter, Facebook or Linkedin.
---
The Lightning Fast JSON Parser Library For Java
24/08/2023
simdjson-java is the Java version of simdjson, the JSON parser that uses SIMD instructions. How fast can it go?
---
Google Maps Adds New APIs
04/09/2023
Google is trying out new map styles and has added new environment APIs to its Maps Platform. The Google Maps Platform is a set of APIs and SDKs that can be used to embed Google Maps into mobile apps a [ ... ]
More News
Summer SALE Kindle 9.99 Paperback $10 off!!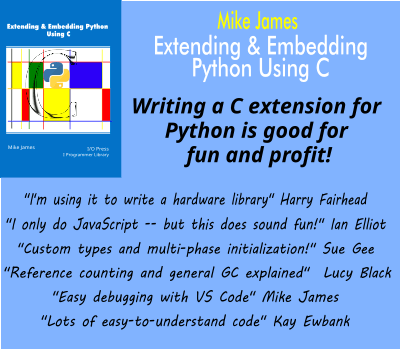 Comments
or email your comment to: comments@i-programmer.info
Last Updated ( Monday, 16 April 2018 )