Written by Sue Gee
Sunday, 29 July 2018
This year's Imagine Cup is over and the winners who have claimed the trophy are Team smartARM from Canada with a robotic arm that uses AI technology to adjust its grip.
The Imagine Cup is Microsoft's contest for teams of students from across the globe. Since it began 16 years ago, nearly 2 million students from over 190 countries around the world have participated. The competition has changed over the years, reflecting contemporary concerns and increasing expectations of what can be achieved through coding.
When I first covered it for I Programmer, the Imagine Cup was in its ninth year and included competitions for software design, embedded development, game design and for Windows 7. The big announcement included in my 2010 report was the introduction of "Imagine Cup Solve This" in which aid and development organizations including some United Nations agencies, submitted real problems that student teams could work on, with the goal of developing innovative solutions that would make a real and direct impact on society.
The following year the competition motto was:
Imagine a world where technology helps solve the toughest problems.
This emphasis persists and there have been other changes. There's no longer a games category and Microsoft made the use of Azure compulsory two years ago. This reinforces a focus on:
using cloud-based technologies of today and tomorrow, including artificial intelligence (AI), big data, mixed reality and more.
For 2018 the new slogan was:
"Code With Purpose"
and three new awards, with cash prizes of $15,000, were added for three key areas of digital transformation: AI, big data and mixed reality.
So at last week's in-person finals held in Seattle there were 6 prizes to be decided and 49 teams from 33 countries competing for them from around 40,000 student competitors who originally registered for the 2018 contest.
The winners of the newest awards were announced first.
SochWare from Nepal, won the AI award for designing a solution to help farmers identify plant diseases, suggest mitigation strategies, connect with experts and get updated with recent agriculture findings.


Drugsafe from India won the big data award for their solution to validate genuine drugs and decrease illness from counterfeit substances.


Pengram from the United States won the mixed reality award for allowing engineers from around the world to be holographically "teleported" into a workspace when needed.
As for the top three awards, after three days of showcases, pitches, and demonstrations in front of judges, third place went to Team Mediated Ear of Japan for its project, Mediated Ear, software for hearing-impaired individuals to focus on a specific speaker among a multitude of conversations. Mediated Ear can relay specific sounds in audio waveforms through deep learning.
Team iCry2Talk of Greece earned second place with a low-cost and non-invasive intelligent interface between infant and parent that translates in real time the baby's cry, and associates it with a specific physiological and psychological state, depicting the result in a text, image and voice message.
First place went to Team smartARM from Canada who won a mentoring session with Satya Nadella, $85,000 in cash and a $50,000 Azure grant for their 3D-printed robotic prosthetic hand which calculates appropriate grip for objects utlilizing Microsoft Azure Machine Learning and Computer Vision.
Satya Nadella with smartARM team members, the 2018 Imagine Cup World Champions, along with Chloe Kim, special guest and Olympic snowboarding gold medalist.
The winning team consists of Hamayal Choudry, a second-year mechatronics engineering student at the University of Ontario Institute of Technology, and Samin Khan, a third-year computer science student at the University of Toronto. The prosthetic uses a camera in its palm to assess the object it's holding and subtly adjust the grip. With machine learning, the device improves the more it's used. Data is stored in the cloud, so even if the user switches devices, the information will be transferred to the new model.
In recent years ImagineCup winners and finalists have gone on to form startups to make their projects into viable, marketable, products and no doubt some of these teams will follow this route.
---
Perl Dancer2 Web Framework Updated
06/11/2023
Despite the project going back to 2009, the just announced release is 1.0.0. Let's look at this milestone release, adopting a retrospective attitude. Of course, we are talking about Dancer2 [ ... ]
---
Othello Solved - It's A Draw!
10/11/2023
The board game Othello, also known as Reversi as it played by reversing the colors of black and white disks, has been solved using alpha-beta pruning. Given "perfect play", that is a situation in [ ... ]
More News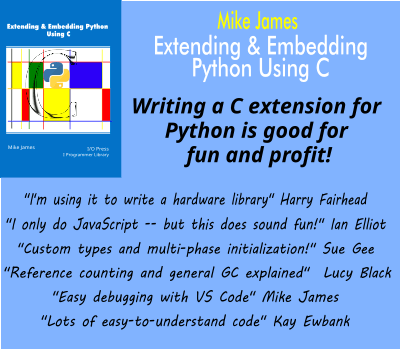 Comments
or email your comment to: comments@i-programmer.info
Last Updated ( Sunday, 29 July 2018 )