Are You Ready For Kick Start?
Written by Sue Gee
Monday, 18 February 2019
Registration is now open for Kick Start one of Google's three coding contests. Aimed at students and those new to coding competitions, its 24-hour practice round takes place online on February 23-24 and then there are nine three-hour rounds of the contest at monthly intervals.
The distinctive feature of Kick Start is it poses a variety of algorithmic challenges designed by Google engineers to give participants the opportunity to develop and grow their programming abilities while getting a glimpse into the technical skills needed for a career at Google. One reason for competing is that top participants may be invited to interview at Google.
As its archive of previous contests reveals, this competition started out in 2013 for graduates in China. It then became the APAC University test (2014 to 2016), changing its title to Kickstart in 2017. In 2018 expanded to a global audience and there were eight rounds for more than 11,000 participants.
With the launch of Google's new Coding Competitions Site in November 2018 the constest's name has become two words: kick start but its challenge remains the same - write code to solve interesting and fun algorithmic problems.
The big advantage of the new competition site is being able to create a single competitor profile, with a Google Account log-in, that you can use for any or all of Google's three coding contests, as soon as your register and for future years.
When each round is open, the three hour countdown begins and you'll compete on our website solving algorithmic and mathematical problems. Following the round, you can check out your rankings, the round analysis, and if you were a top competitor, you may be contacted by Google for a chance to interview.
As before, having registered participants can compete in one or all nine rounds held throughout the year, but this year it runs on a new platform which means changes to contest interface, submission system, and scoring system, so even if you've competed before it may be a good idea to take part in the practice round that starts on February 23rd at 16:00 UTC and lasts for 24 hours.
On the old contest platform (2018 and before), for each test set, contestants downloaded input, ran code locally on their own machines, and uploaded the output for judging. On the new platform, there is nothing to download or run locally; contestants submit code for judging, and that code is run against each test until it fails one of them or passes all of them. The new platform enables interactive problems in which your code communicates with our code and it supports the following: Bash, C, C++, C# (mono), Go, Haskell (ghc), Java 8, Javascript (nodejs), Python 2, Python 3, PHP, and Ruby.
---
Insights Into Software Supply Chain Security
08/11/2023
A report from Chainguard reveals that while software developers and security leaders are committed to tackling software supply chain security, differences in their perspectives and prioritie [ ... ]
---
GitHub Sees Exponential Rise In AI
15/11/2023
Developers are flocking to AI creating an explosion of generative AI activity in open source. The 11th annual Octoverse report, unveiled at last week's GitHub Universe event recorded 65K public g [ ... ]
More News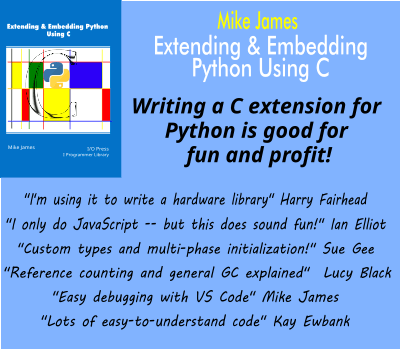 Comments
or email your comment to: comments@i-programmer.info
Last Updated ( Monday, 18 February 2019 )