Imagine Cup 2021 - Who Will Be World Champions?
Written by Lucy Black
Friday, 02 April 2021
For 2021 the Imagine Cup became an all-digital challenge and is now entering it's final phase with four teams selected to compete in the World Championship for a top prize of USD $75,000 and mentorship with Microsoft CEO, Satya Nadella.
The Imagine Cup is Microsoft's long-running competition for student teams to devise apps that tackle real world problems and global issues. For 2021 it became an all-digital challenge with four competition categories: Earth, Education, Health, and Lifestyle. From the tens of thousands of students from 163 countries who registered for the contest, 39 teams advanced to the World Finals to showcase their original tech innovations which, using Artificial Intelligence, IoT, Augmented Reality, gamification, and other innovative use of Azure, are intended to make a difference.
The World Finals consisted of two rounds. During Round 1 of the World Finals, each team gave a 3-minute project pitch followed by a demo presented to expert judges, answering questions and discussing their ideas in depth. Twelve teams, three in each category, then moved on the Round 2 in which they pitched their solutions live to showcase their ideas and technology to each of a panel of six judges. The four winning teams, one in each category, listed below, were each awarded $10,000 plus Azure credits. The other finalist teams received $2,500 each plus Azure credits. To know more about the teams and their projects use the links below.
Earth category: Students creating projects in the this category could build a solution encompassing issues like climate change, agriculture, or green tech. Six teams were selected for the World Finals and winners going forward to the World Chapionship are:
Team ProTag, New Zealand
ProTag: A smart ear tag for livestock that can detect the early onset of illness in real-time, lowering costs and increasing animal welfare along with farmers' peace of mind.
The runner up projects were:
Team Intelligent Hives, Poland
Bee Monitoring System: Using AI and IoT, this solution helps save bees, beekeepers, money, and time.
Virtual Radiologist, Nepal
Pico Sat: A miniature version of an environmental satellite, which, using IoT, provides users information about environmental parameters like altitude, temperature, humidity, pressure, dust, and pressure.
Education category: Focussed on innovating to change the way students across the globe learn, encompasses empowering every student on the planet to achieve more, and encouraging lifelong learning, employability, and equal opportunity through tech. Eight teams were selected for the World Finals and winners going forward to the World Chapionship are:
Team Hand-On Labs, United States
Hands-On Labs: A set of remote laboratories that allows students to observe and remotely control physical tools online in real-time for their courses. The team aims to provide an active learning experience to students from any background all around the world.
The runner up projects were:
Nyansapo AI, United States
Digital Literacy Assessment: A mobile app to enable instructors to assess the literacy level of multiple children at once and track the individual literacy progress of children over time. As a digital assessment tool, it makes it easy for instructors to collect, organize, and analyze assessment data.
Tandemly, United States
Tandemly: Using an array of built-in services and Augmented Reality, Tandemly aims to enhance and transform the educational experience for individuals with learning disabilities.
Healthcare category focuses on transforming and reimagining healthcare with technology. This includes enabling personalized care, empowering care teams, and improving operational outcomes. Accessibility and inclusion are also a large emphasis, focused on building products to enrich the lives of people with disabilities, and designing and building inclusive technology. Thirteen teams were selected for the World Finals and winners going forward to the World Chapionship are:
Team REWEBA, Kenya
REWEBA: An IoT-based early warning system for babies that remotely monitors infant parameters during regular post-natal screening and sends measurements to doctors remotely, allowing for immediate interventions saving infants from fatal diseases and reducing infant mortality rates.
The runner up projects were:
Cepha, United States
Cepha: An early detection platform for Parkinson's disease utilizing smartphone sensor data.
Intelli-Sense, India
Vision - the Blind Assist: Seeks to aid difficulties faced by blind individuals in understanding their surroundings in situations such as walking through a road or reading a book.
Lifestyle category focuses on projects that shape how we game, play, and live, encompassing tech that creates opportunities for recreation, building community, and shaping our passions, hobbies, and work. Twelve teams were selected for the World Finals and winners going forward to the World Championship are:
Team Threeotech, Thailand
JustSigns: A web application for content creators to create sign language captions to improve media accessibility for hard of hearing viewers. JustSigns accepts Youtube video URLs, retrieves video captions, translates all the sentences into Thai sign language grammar and generates a 3D sign language animation which can be view side by side with the original video.
The runner up projects were:
Assurance Team, United States
Assurance - Re(Imagine) Safety: A proactive and affordable system to prevent mass shootings that works by scanning the aggregate input from security camera feeds for firearms and issues alerts as soon as a firearm is detected.
DataMasker, China
WellMask: An Artificial Intelligence social mask based on semantic extraction & symbol communication. The team hopes to solve the problems of inefficient communication and high social threshold caused by masks, so that masks are no longer synonymous with isolation.
As in previous years the scope and professionalism of these student projects is of remarkable quality and makes participation in the Imagine Cup thoroughly worthwhile. Getting to the World Finals is an achievement to be proud of and the four teams that now progress to the World Championship are making outstanding contributions to making the world a better place through software. In recent years ImagineCup winners and finalists have gone on to form startups to make their projects into viable, marketable, products and no doubt some of these teams will follow this route.
---
Grafana Adds New Tools
14/11/2023
Grafana Labs has announced new tools to make it easier to analyze application data on Grafana Cloud. The announcements are an Application Observability tool for Grafana Cloud, and Grafana Beyla, the e [ ... ]
---
Microsoft Windows Announced 40 Years Ago
12/11/2023
Although it didn't launch until 1985, Microsoft Windows was announced in November 1983. It signaled the move for users from the command line to a GUI environment, something that some programmers still [ ... ]
More News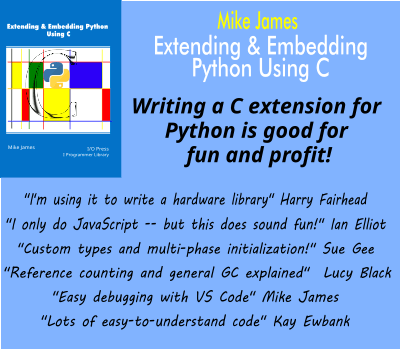 Comments
or email your comment to: comments@i-programmer.info
Last Updated ( Friday, 02 April 2021 )