Robot Wrestling Contest Open To All
Written by Lucy Black
Sunday, 26 February 2023
Robotics researchers are being challenged to devise algorithms to control NAO robots in a wrestling match. The qualification round for this contest is already underway and the finals will take place during ICRA 2023 and be broadcast online in real time.
Over the years we've watched NAO learn to walk and to climb stairs, to draw, to play the Xylophone and to dance, which given a troupe of these robots can very entertaining. We've also watched hundreds of 5-a-side football matches, since NAO was adopted as the standard platform for RoboCup's standard. While a lot of progress has been made Nao still doesn't seem quite a natural at this game. So what will a wresting match between two opposing Naos look like?
Just in case you missed all of this, NAO (pronounced "now") is Softbank Robotics autonomous, programmable, humanoid robot created almost 20 years ago by Bruno Maisonnier that has become one of the standard tools of educational and research robotics . If you want more about the robot's development, see How Is NAO Doing Now!
The next skill NAO is set to acquire is wrestling which at first seems entirely uncharacteristic for the cute knee-high robot that is liked by all those he meets, particularly children. However, just as with football, wrestling involves transferable skills and for those who are still concerned about NAO robots attempting to floor each other, the challenge here is to control simulated robots, digital twins of the "real" robots.
The competition is being organized by Cyberbotics Ltd., a Swiss-based company developing the open source Webots robot simulator is an open source and multi-platform desktop application used to simulate robots which provides a complete development environment to model, program and simulate robots.
Announcing the the competition on opensource.com, Olivier Michel, Founder and CEO of Cyberbotics explained how it is judged:
The goal for the little guys on the ring is to floor their opponent in less than three minutes. If none succeed, the robot who covered the largest area wins. During the game, all shots are allowed, including using a stick or throwing a little plastic duck. Because these guys are sometimes so clunky, watching the games can be very entertaining.
The complete competition infrastructure runs on GitHub and relies on open source software, including the Webots robot simulator. The GitHub Readme tells us:
This competition focuses on the development of advanced humanoid robot control software for a wrestling game. It relies on a calibrated simulation model of the NAO robot, running in the Webots simulator with realistic physics, sensor and actuator simulation.
Participation is free of charge, including the finals, which will be take place during ICRA 2023, the annual conference of the IEEE Robotics and Automation Society, which this year takes place in London from 29 May – 2 June 2023. Remote participation will be possible.. While the contest is targeted at postgraduate students, anyone can participate and there no restriction on the number of team members. The only restriction is that an individual cannot be a member of several teams in the leaderboard, which would lead to disqualification.
Registration is already open and there are already over 40 competitors. The best 32 teams will be selected on May 23rd, which is also the final deadline for registration and proceed to the knockout competition over 5 rounds. The winner of the competition will receive one Ether crypto-currency which was worth USD 1,659 on February 3rd 2023 but could have a very different future value.
More Information
AI robot wrestling with open source
ICRA 2023 Humanoid Robot Wrestlin g Competition (on GitHub)
Related Articles
NAO Works With Autistic Children
Robots As Dancers - The Nao Dance Troupe
New Nao robot and $15 million investment
Nao Strikes a Blow for Robot Independence
---
Microsoft Announces New Tools at Ignite
22/11/2023
Microsoft announced a range of new features for its tools at its annual Ignite conference, with new ways to customize Microsoft 365 and extra AI facilities for Azure.
---
Apache Kyuubi 1.8 Adds Web UI
20/11/2023
Apache Kyuubi 1.8 has been released with improvements including a new experimental Web UI and a new chat engine with OpenAI ChatGPT backend.
More News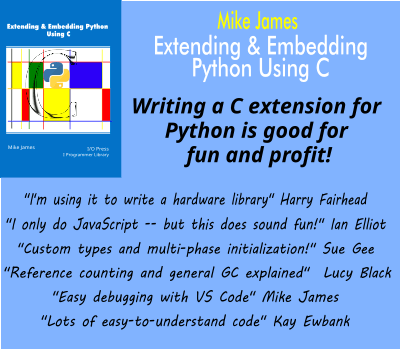 Comments
or email your comment to: comments@i-programmer.info
Last Updated ( Sunday, 26 February 2023 )