Written by Sue Gee
Tuesday, 25 November 2014
A top prize of $20K is on offer in a contest that asks devs to use big data to provide insights into real world civic issues.
With its Big Data for Social Good Challenge , IBM is asking developers and "data enthusiasts" to use the Analytics for Hadoop service on IBM Bluemix to analyze one or more datasets and create a clickable and interactive data visualization. The total size of the datasets hasto be between 500MB and 7GB in size and you can use either datasets supplied for the contest on another dataset that is "civic based" meaning it relates to a city or region, is in English and is publicly available or you have a license to use it.
Participants in the contest are issued with an extended free trial of Analytics for Hadoop service and have to host their interactive visualizations online. They also have to provide a video demoing both the app used for data analysis and the visualization. The closing date for the contest is March 3, 2015.
The following IBM-curated datasets are provided as ready made options:
There are also links to other open data portals in the US and Canada plus World Bank Open Data.
There are also some ideas for analyzing data:
The judging criteria includes the relevance and potential social impact of the civic insights gathered. When thinking about what your chosen data could reveal consider what the data could tell you about:
Making cities smarter
Local economics
Residents' quality of life
Crime
Public health
Poverty
Education
Local environment or "green initiatives"
Social equality
Work and joblessness
Traffic patterns, violations, congestion, and fuel saving
As well as the quality of the idea and the potential impact of the civic insights reveled, the judges will also be looking at the extent to which IBM's Analytics for Hadoop service was utilized.
The contest is hosted on Challenge App and as there are monetary prizes ($20K, $10K and $5K plus a $1K award for "Fan Favorite") the usual territorial restrictions apply, excluding those in Brazil, Quebec, Italy, and Cuba, Sudan, Iran, North Korea, Syria and any other country designated by the United States Treasury's Office of Foreign Assets Control.
The contest is open to those who have reached the age of majority and You can enter as an individual, a team of unlimited size or an organization but large organizations (50+ people) cannot win a cash prize. Of the $40K prize money $4K goes, not to the contestants, but to the tree-planting charity plantabillion.org as $100 donations for the first 40 submissions. So if you want to help with woodland restoration around the globe here is your opportunity.
---
Advent Of Code 2023 Unlocked
01/12/2023
December 1st is the day on which, each year, Eric Wastl opens a very special advent calendar. You don't get rewarded with chocolates in the Advent of Code - instead it's stars for solving coding puzzl [ ... ]
---
2023 Hour Of Code Announced
10/11/2023
New activities for this year's Hour of Code have been announced. The focus for 2023,"Creativity with AI", is designed to let students learn about computer science and artificial intelligence.
More News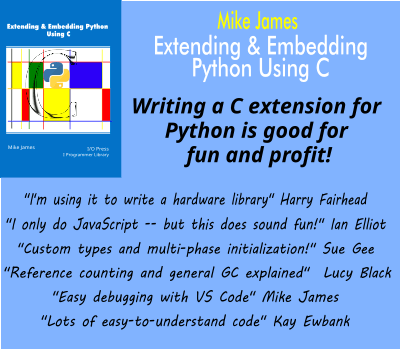 Comments
or email your comment to: comments@i-programmer.info
Last Updated ( Tuesday, 25 November 2014 )