Online Hackathon To Improve Transport Logistics
Written by Alex Armstrong
Thursday, 26 May 2016
The TransportLAB Hackathon is a worldwide event giving teams and individuals the opportunity to wrangle transpiration and logistics datasets. Register now and be ready for a two-week sprint running from June 1 - 14.
According to the TransportLAB Hackathon website:
The scope of transport and logistics is huge, but then so is the opportunity to turn things around for the better. This online event invites participants the chance to contribute to a more efficient and eco-friendly world of transport and logistics.
It is aimed at those who are:
interested to crunch data
experienced in data analytics, data mining or data processing
familiar with or interested in logistic (planning)systems
willing to spend time and to share ideas, to collaborate and to invent...
Organized by the TransportLAB consortium of and supported by Open Tranport Net, this online hackathon has three themes:
1. Performance (e.g. (air)port performance dashboards)
2. Planning (e.g. use of idle capacity, shunt app, integral planning)
3. Visibility (e.g. Carbon Footprint per shipment, Track & Trace)
The whole point of this hackathon is to use the available data, sharing and combining them to come up with creative apps, dashboards, tools. Sources of data will include the Port of Rotterdam, Schiphol Cargo data, real time data on highways, Tom-Tom car data… as well as public sources of data like weather, parking, electric charging points, etc. While the contest is open worldwide most of the data comes from the Netherlands.
Choose from the following eight challenges for which datasets will be provided:
1 - Airport Dashboard
2 - Cargo Hubs Analysis
3 - Traffic Jam Forecast
4 - Visualization Utilisation Infrastructure
5 - Social Media and Planning
6 - Container Pick-Up Planning
7 - Predictability ship-calls & Transport
8 - Insurance and Driving Behavior
There are three prizes on offer for this event. The first prize is intended:
"for the real entrepreneur, willing to bring its solution to the market"
is a co-funding deal.
The second prize is a complete trip including entrance fee and additional costs to a maximum of 1.500 euros to one of three conferences - Pirate Summit in Cologne; IODC in Madrid; or WEB Summit in Lisbon. In the event that this prize goes to a team it isn't made clear how many teams members will benefit from this perk. Similarly the third prize is a choice of three tech gadgets - Smart Band Talk or Gear VR or Parrot Jumping Sumo
A question that queries the rationale for running this hackathon has been answered on the Forum section of its website by organizer Paul Swaak:
You asked why the supporting companies don't use their own people to tackle the challenges? The answer is, without going into individual details, as follows. Some of them have been working on these challenges already but can't find a solution, others will join the hackathon (but of course wil be excluded from the prizes), others might have a solution but want this to be challenged by other solutions, some of them are not in the position tho tackle these challenges as they are beyond their scope but still interesting to learn form others. In my opinion thats what hackathons are about. to broaden horizons and share knowledge and solutions.
---
Microsoft Announces New Tools at Ignite
22/11/2023
Microsoft announced a range of new features for its tools at its annual Ignite conference, with new ways to customize Microsoft 365 and extra AI facilities for Azure.
---
PHP 8.3 Released
28/11/2023
PHP 8.3 has been released with improvements including explicit typing of class constants, deep cloning of readonly properties, and additions to randomness functionality.
More News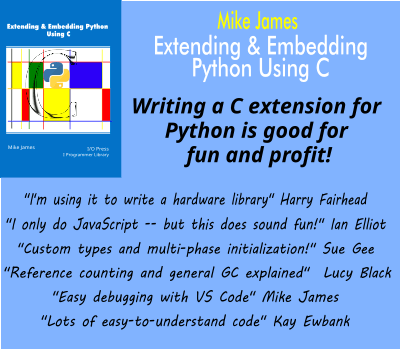 Comments
or email your comment to: comments@i-programmer.info
Last Updated ( Thursday, 26 May 2016 )