IARPA 3D Mapping Challenge Now Open
Written by Sue Gee
Monday, 11 July 2016
A challenge starting on Top Coder this week asks, "Can you develop the Multi-View Stereo (MVS) 3D mapping algorithm for commercial satellite imagery with the best accuracy and completeness?".
The challenge, which is being conducted on behalf of IARPA consists of two contests—Explorer and Master—which progress in level of difficulty. Solvers will be asked to generate and submit an algorithm to convert high-resolution satellite images to 3D point clouds for the contest datasets.
According to the challenge site:
IARPA is conducting this Challenge to invite the broader research community of industry and academia, with or without experience in multi-view satellite imagery, to participate in a convenient, efficient and non-contractual way. IARPA's use of a crowdsourcing approach to stimulate breakthroughs in science and technology also supports the White House's Strategy for American Innovation, as well as government transparency and efficiency.
The Explorer phase opened on July 11 and registered competitors now have access to its datasets which include Digital Globe commercial satellite images covering challenge sites in full National Imagery Transmission Format (NITF) format and a KML bounding box for the challenge area.
Participants are asked to develop a Multi-View Stereo (MVS) solution to generate dense 3D point clouds using the commercial satellite images provided. Each submitted point cloud will be registered to ground truth using X, Y, and Z translational search and then compared to determine accuracy and completeness metric scores where:
Accuracy is defined as the median Z error measured in meters compared to ground truth.
Completeness is defined as the fraction of points with Z error less than 1 meter compared to ground truth.
The judging criteria may be adjusted for the Master contest based on lessons learned from the Explorer contest and feedback provided by the solvers.
Like other Top Coder contests, throughout the Challenge, an online leaderboard will display solvers' rankings and accomplishments, giving them various opportunities to have their work viewed and appreciated by stakeholders from industry, government and academic communities.
Solvers will be eligible to win cash prizes during both the Explorer and Master challenges from a total prize purse of $100K. Winners will be invited to present their solutions at a conference hosted by IARPA in the fall, where they will detail their approach. Excellent paper submissions will also be eligible for cash prizes.
The prize pool for the Explorer phase is $16,500 with cash prizes for the top 5 competitors plus five Docker incentives of $100 each (for providing software in a Docker container) and 10 Feedback awards of $100. The Master phase follows in September with larger cash prizes.
To take part you need to join Topcoder, a community that now has 1 million members that runs challenges and competitions in data science, development and design. You also need to register for each phase of the contest. The age restriction is 13 and above and the contest is void where it is prohibited by law.
More Information
---
Othello Solved - It's A Draw!
10/11/2023
The board game Othello, also known as Reversi as it played by reversing the colors of black and white disks, has been solved using alpha-beta pruning. Given "perfect play", that is a situation in [ ... ]
---
Apache Kyuubi 1.8 Adds Web UI
20/11/2023
Apache Kyuubi 1.8 has been released with improvements including a new experimental Web UI and a new chat engine with OpenAI ChatGPT backend.
More News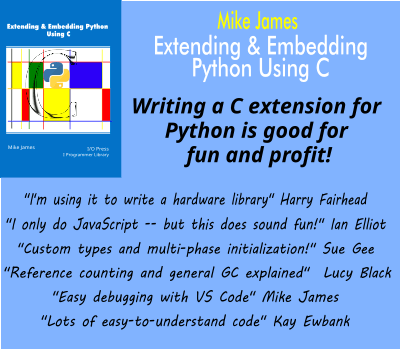 Comments
or email your comment to: comments@i-programmer.info
Last Updated ( Tuesday, 12 July 2016 )