Acision Launches Forgeathon
Written by Sue Gee
Wednesday, 07 January 2015
Acision has announced a Richer Communications app challenge. Forgeathon is an online contest to submit a new or enhanced Android, iOS or web app or service using the forge SDK.
The aim of the challenge is to spotlight how developers can easily integrate the latest communication features into new or existing Android, iOS and Web apps using the forge SDK.
Designed as a flexible communications framework, forge by Acision makes it possible to create secure, real-time communications without having to do all the low level work that normally takes so much time and expertise to master. The framework includes facilities for IP messaging, presence, HD voice and video chat and all powered by WebRTC technology which means it should work in any modern browser.
It also allows developers to build services for B2B or B2C purposes and not just person-to-person. This is an area that hasn't seen much attention until now but when you think about it the possibilities are there. At a basic level you could allow customers to engage with companies right from their mobiles using either custom apps or websites. However this just scratches the surface as WebRTC hasn't been around for long enough for it to be exploited to even a small degree and there are communication and collaboration apps that are just waiting for someone to implement.
Eric Bilange, Head of Rich Engagement Services, at Acision commented:
"The rich communication capabilities and WebRTC technology offered via the forge SDK, offers seamless, secure, low-latency services that can be used for apps dealing with customer relations, call centres, education, training, healthcare, banking, finance, travel and entertainment…the options are endless!
We want to open up our SDK as part of this challenge to showcase the exciting ways in which our rich communication tools can be integrated into something without boundaries or limitations; we're looking for something innovative, something smart, something that really stands out, and in return we will support the winner to take their mobile app or web service global, by providing them a stage to prototype to the media
and influencers, on the Acision booth at two of the world's leading tech events, Mobile World Congress and SXSW Interactive!"
The challenge started on January 6th and its final submission deadline is 08:00 UTC on February 19th and is open to teams and individuals aged 18 and over.
The top prize for the contest is an all-expenses paid trip to one or both of Mobile World Congress in Barcelona, Spain during March 1st – 5th 2015, and to SXSW Interactive in Austin Texas, US during March 13th – 17th 2015, where the winner will showcase their project on the Acision stands during each of the exhibitions. The participant is not required to stay for the entire duration of either event, however they are required to attend and fully participate for at least 2 days and if the prize is awarded to a team up to two people can attend.
Second prize, awarded to two runner ups, consists of a Drone (value up to £300) and 12 months free use and access to the Forge platform, from March 1st 2015 to February 29th 2016 plus free media exposure and publicity as a result of the Challenge promotion.
As there is no monetary prize, this competition really is open to all nationalities. However the rules state that participants need to be able to travel to and attend one or both of the promotional events.
To enter the Forgeathon participants need to register on the Challenge website which then gives them access to the Forge SDK.
Before February 29th, participants must provide a prototype of their app or service accompanied by a short demonstration video (maximum 5 minutes) explaining how it works and outlining what the benefit is to the user. You can also include a written summary of your prototype (maximum 1000 words) in the English language.
The judging panel will be considering the following criteria:
SDK: How effectively does the application or service make use of the SDK? How many features of the SDK are used? (25 points)


Viability: How effectively does the application or service present a compelling solution and show potential for market viability? (25 points)


Creativity: Originality of the idea and ability to clearly articulate the application or service. How creative is the app? (25 points)


Demo Potential: The attraction of your application or services at Mobile world Congress and SXSW 2015. Does your application or service have the potential "wow factor"? (25 points)
Two webinars are planned to help participants - an introductory one on January 14th to guide you through the Forge SDK and an advanced one on January 29th covering finishing touches to submissions.
So if you have an idea for a WebRTC based app and would like to showcase it at a major tech event, join in this challenge.
---
Windows Wallpaper Is Latest Ugly Sweater Design
01/12/2023
Microsoft has made the classic Windows XP wallpaper the design for its shot at this year's ugly sweater options. If, like me, you're wondering how you managed to successfully avoid this as a concept, [ ... ]
---
Step CI - The API Quality Assurance Framework
09/11/2023
Power up your API testing inside your CI workflow with Step CI, a free open-source tool that has also introduced a paid Support Plan.
More News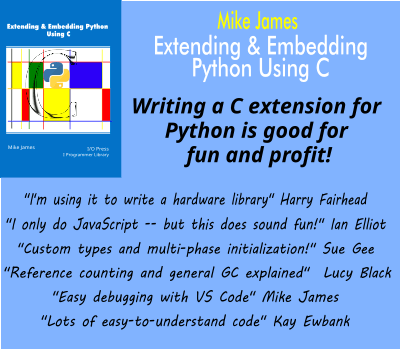 Comments
or email your comment to: comments@i-programmer.info
Last Updated ( Wednesday, 07 January 2015 )