Pearson Student Coding Contest
Written by Sue Gee
Friday, 25 September 2015
Students enter coding contests to help develop their own skills as well as to gain recognition and prizes. If you fancy building an app that can help learners learn you could win up to $5,000 dollars and an internship at Pearson.
You may think of Pearson as a book publisher and yes it the company behind Addison Wesley, Prentice Hall, Sams, IBM Press and many other imprints. Education is however its main focus and its annual student contest, now in its third year asks students to come up with innovative, creative, functional, and original software applications that integrate with Pearson APIs that improve learner outcomes.
This competition is open to students aged 18 and over enrolled in undergraduate institutions in the United States and Canada (excluding Quebec). In addition citizens of the usual list of countries, such as Cuba, Iran and Syria, and anyone with a link to Pearson are ineligible by the rules. The most important exclusion is that you must not be currently employed as a programmer
The contest has two phases. In the first, which runs until October 9th, contestants, either individuals or teams with up to five members, need to come up with a proposal for an app and fill in a form.
At this stage you only need to outline your proposed concept and nominate the Pearson APIs that you plane to use. Helpfully the form gives a checklist (with links) of the most obvious ones:
The proposal form has more help for new entrants. It has a link to past submissions which lets you can view the thirty six projects that were subject to judging on the 2014 Contest Hacker League site. In the case of the semi-finalists and finalists there are video demos and you'll find the judges comments for all of them.
According to Allen Rodgers, Direction of the Pearson Development Network, in 2014 entries came over a hundred contestants from nearly 70 universities so quite a lot were weeded out at the concept stage.
The timetable for the 2015 contest is:
Idea Proposals to be submitted by11:59 PM MT, October 9, 2015
Contestants proceeding to Entry phase notified by October 21
Entries to be submitted no later than 11:59 PM MT, December 2
Finalist notified approximately December 17, 2015
In this video you can hear from the three finalists about their winning ideas:
Again this year three finalists will be selected and will have an expenses paid trip during February 2016 to the Pearson offices Colorado to present their APIs and be awarded a cash prize:
The rules also state that all semi-finalists (including each member of a team) will be eligible to apply for Pearson Summer internship positions. This means that they are guaranteed phone interviews for the internship positions to which they apply, but does not guarantee being accepted.
---
Othello Solved - It's A Draw!
10/11/2023
The board game Othello, also known as Reversi as it played by reversing the colors of black and white disks, has been solved using alpha-beta pruning. Given "perfect play", that is a situation in [ ... ]
---
The Pi 5 Breaks The Mold
29/11/2023
The Pi 5 is an exciting development bringing even more power for not much additional cost, but it also signals a bigger change in the Pi line-up, obscured by secretiveness.
More News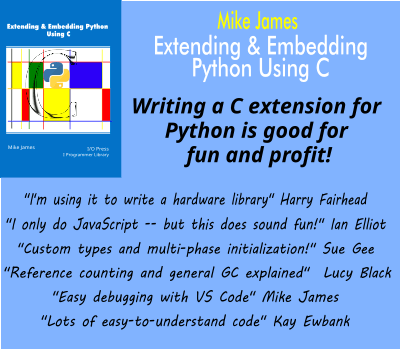 Comments
or email your comment to: comments@i-programmer.info
Last Updated ( Friday, 25 September 2015 )