Are Perl Programmers Different?
Written by Janet Swift
Wednesday, 30 May 2018
The results of the 2018 Perl Developer Survey are now available. It looks at users of Perl 5 and includes questions on their attitude to Perl 6 and to other languages.
Having scrutinized the results of a recent survey of Python developers, it seemed only fair to do the same for Perl when they appeared on Perl.com written up by Samuel Andras.
Of course, Perl occupies a different niche in the programming landscape but does this mean the people who use it are different? We also have the results of 2018 Stack Overflow Developer Survey which allows us to compare Perl developers with professional developers in general.
Whereas the Stack Overflow (SO) survey had responses for over 100,000 developers, of whom over 73,000 were professional developers, the 2018 Perl Developer (PD) survey had 1024 responses, which was an increase on the 849 responses received the previous year. In fact the SO survey was more successful in reaching Perl developers in that 4.2% of its respondents used Perl - equating to over 3000 individuals.
In terms of age, whereas Python programmers were younger compared to professional developers in the SO survey, Perl programmers are older. While the SO results suggest that 75% of professional devs are younger than 35 and only 6% are 45 or older, from the PD survey 87% of Perl devs are over 30 including 25% aged 49 and over:
Given that Perl devs are older you would expect them to have longer experience, but unfortunately the PD results don't split the range beyond 5 years. This is the answer to the question How Long have you been Using Perl 5?
Even so making a comparison between how much experience Perl devs have compared to all professional devs in the SO survey we find Perl devs are more experienced since only 75% of respondents to SO survey had more than 5 years experience.
What is worrying from this year's PD survey is that a smaller percentage (2.7% compared to 3.8% in 2017) were new entrants with less than a year of experience of Perl 5. Perl 5.24 was the most popular version in use (29%) and Perl 5 was the main language used by 77% of respondents.
Just over half PD respondents are self-taught with respect to Perl while 40% learned it on the job or through an internship. Less than 5% learned it an university.

Many fewer PD respondents possess a formal education in computer science than SO respondents. Some sort of degree is claimed by three quaters of professional developers in the SO survey with 48% having a Bachelor's degree and 23% a masters. This compares to 32% and 14% of the PD respondents.
In our look at Python Developers we were surprised that over half of those (54%) for whom Python was the main language used it for web development. A similar situation holds for Perl with 54% working on Web apps:
From the Python survey we discovered that occupying multiple roles was commonplace. The same situation applies to Perl with 39% of respondents being both programmer and sysadmin:
The responses to these two questions also explains the range of other languages used by the PD respondents. For this question there is also data from the previous survey which reveals that using only Perl has declined dramatically since over the year and use of Bash has seen a big increase. JavaScript is the most used other language, consistent with the prevalence of web development.
Respondents were also asked about their intentions to move from Perl to another language in future. Whereas in 2017 almost 70% had no intention of moving, this had declined by 6 percentage points and interestingly those with the most experience in Perl were the most keen to move on. While Python remained the top choice of alternative, Go replaced Java in second place. Whereas in 2017 9% of respondents had contemplated moving from Perl 5 to Perl 6, this had dropped to 3%.
Q35 Do you plan to move from Perl to another language in the future?
Another question probed the Perl 6 question asking Have you tried Perl 6 or have any interest in trying it out?
A smaller percentage had tried Perl 6 in 2018 than in 2017 while the "Maybe" group stayed the same. At least the number of respondents who appeared never to have heard of Perl 6 was smaller. But on the whole things don't look good for Perl 6 uptake.
More Information
2018 Perl Developer Survey Results
Related Articles
Stack Overflow Publishes Largest Ever Survey
To be informed about new articles on I Programmer, sign up for our weekly newsletter, subscribe to the RSS feed and follow us on Twitter, Facebook or Linkedin.
---
Helidon Microservices Framework Version 4 Reaches General Availability
16/11/2023
Helidon, the open source microservices framework by Oracle, has been updated to version 4, just a month after the release of Java 21. With this release Helidon becomes the world's first virtual [ ... ]
---
How High Can Kotlin Go?


22/11/2023




Having entered the Top 20 of the TIOBE Index in September 2023, Kotlin has continued its upward trend. Is it going to break into the Top 10 any time soon? Could it emulate Python and rise to the top?

[ ... ]

More News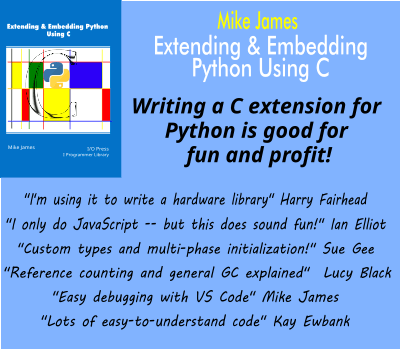 Comments
or email your comment to: comments@i-programmer.info
Last Updated ( Wednesday, 30 May 2018 )