Unicode 10 Adds Bitcoin and Two Dinosaurs
Written by Kay Ewbank
Sunday, 25 June 2017
Unicode 10 has been released with this year's additions to the emoji list being the usual mix of interesting and weird.
If you're wondering what 56 new characters the Unicode Consortium could possibly have come up with as necessary, prepare to be bemused. Alongside the Bitcoin emoji, there are codes for fantasy characters including as a mermaid, genie, and vampire. Go on, admit it, you've cursed the lack of a mermaid emoji several times recently, haven't you. Perhaps, like us, this does make you glad the list of updates also includes the 'face vomiting' and 'exploding head' emojis.
The Unicode Consortium is made up partially of big names such as Apple, Facebook, Google, and Microsoft, but also of less well known people and organizations such as Jeremy Burge of emoji database Emojipedia. The official announcement of the updated standard says:
"Unicode 10.0 adds 8,518 characters, for a total of 136,690 characters. These additions include 4 new scripts, for a total of 139 scripts, as well as 56 new emoji characters."
One inclusion in the new list is what Mark Davis, Unicode Consortium President , has referred to in tweets as the "Colbert emoji". Stephen Colbert, if you're not familiar with the name, is a US comedian and host of The Late Show on CBS in the USA. He often raises a single eyebrow to indicate skepticism and mild surprise, and the emoji that has been added to the latest version of the standard does include such an emoji.
While we can imagine many situations where a skeptical emoji would be useful, other inclusions make us reach for the skeptical emoji. A face with a monocle? Seriously? A curling stone? A giraffe? We've even lived successfully with the lack of either of the new two dinosaurs (T-Rex and brontosaurus if you're interested).
The list of food emojis gets ever longer, this time with the additions including coconut, brocolli, dumpling and pretzel. Be honest, now, when was the last time you felt the lack of a brocolli emoji?
Along the same lines, the updates include woman in lotus position and man in steamy room. What puzzles us is what sort of text message would you be exchanging where you wanted to use an emoji to explain about being in a sauna, rather than actually spelling out what you meant. It also increases our worries about what we might accidentally say when all we wanted was a simple smiley.
You can check out the full list of additions on the Unicode website.
More Information
Related Articles
Emojis 2016 - Unicode's Most Bizarre Yet?
To be informed about new articles on I Programmer, sign up for our weekly newsletter, subscribe to the RSS feed and follow us on Twitter, Facebook or Linkedin.
---
2023 Hour Of Code Announced
10/11/2023
New activities for this year's Hour of Code have been announced. The focus for 2023,"Creativity with AI", is designed to let students learn about computer science and artificial intelligence.
---
Azure CosmosDB for PostgreSQL Adopts Version 16
20/11/2023
Shortly after version 16 of PostgreSQL was released,
CosmosDB follows suit adopting the new version applicable to production workloads.
More News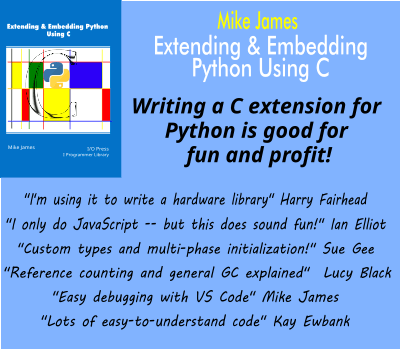 Comments
or email your comment to: comments@i-programmer.info
Last Updated ( Sunday, 25 June 2017 )