Over 4 Billion Internet Users
Written by Janet Swift
Wednesday, 31 January 2018
Well over half of the world's population is now online, with the latest data showing that nearly a quarter of a billion new users came online for the first time in 2017. There are now over 4 Billion Internet Users and over 3 billion are active users of social media.
These finding comes from the 2018 Global Digital Report compiled by We Are Social and Hootsuite, together with partners including Global WebIndex.
From a total global population which now numbers almost 7.6 billion:
The number of internet users in 2018 is 4.021 billion, up 7 percent year-on-year
The number of social media users in 2018 is 3.196 billion, up 13 percent year-on-year
The number of mobile phone users in 2018 is 5.135 billion, up 4 percent year-on-year
On the We Are Social blog, Simon Kemp notes:
Much of this year's growth in internet users has been driven by more affordable smartphones and mobile data plans. More than 200 million people got their first mobile device in 2017, and two-thirds of the world's 7.6 billion inhabitants now have a mobile phone. More than half of the handsets in use today are 'smart' devices too, so it's increasingly easy for people to enjoy a rich internet experience wherever they are.
Over half of web traffic is now served to mobile phones, a 4 percent increase from last year. Laptops and desktops have lost 3 percent share and tablet use has dropped by 13% with only 4% of total web traffic.
Internet access varies by region as this chart of Internet penetration, the proportion of internet users to total population, shows:
Northern and Western Europe are followed by North America stand out as having the highest internet penetration rates
Kemp comments:
Internet penetration rates may still be low across much of Central Africa and Southern Asia, but these regions are also seeing the fastest growth in internet adoption. Users in Africa are up by more than 20 percent year-on-year, with the reported number of internet users in Mali increasing by almost 6 times since January 2017.
The digital divide does still exist however, Qatar, the United Arab Emirates and Kuwait have an internet penetration rate close to 100%, whereas North Korea's rate is the lowest at 0.06%, followed by Eritrea at 1%.
The time spent online also varies geographically with users in Thailand, the Philippines and Brazil being the most voracious with over nine hours per day on average.
Commenting on the amount of time people are on the internet Kemp writes:
It's not just the number of people using the internet that has increased this year; the amount of time that people spend on the internet has also gone up over the past 12 months... the average internet user now spends around 6 hours each day using internet-powered devices and services – that's roughly one-third of their waking lives. If we add this together for all 4 billion of the world's internet users, we'll spend a staggering 1 billion years online in 2018.
Social media use accounts for a significant proportion of time spent online. The Philippines leads in this respect with almost 4 hours per day, followed closely by Brazil, then Indonesia.
Social media penetration is 42% on average with North America, Northern Europe and Eastern Asia and South America being well above average. Central Africa and central Asia are the outliers with least usage of social media:
Despite the impression we might have that Facebook is in retreat this is far from the case globally. Kemp reports:
It's been another good year for Mark Zuckerberg and team, with all of Facebook Inc.'s platforms posting impressive growth during 2017.
Facebook's core platform still dominates the global social landscape, with total users up 15 percent year-on-year to reach almost 2.17 billion at the start of 2018.
There is plenty more in this extensive report and free access to data on a country-by-country basis.
More Information
Related Articles
Mozilla Looks Into Health of Internet
To be informed about new articles on I Programmer, sign up for our weekly newsletter, subscribe to the RSS feed and follow us on Twitter, Facebook or Linkedin.
---
Chatbots Hallucinate - Word Of The Year
25/11/2023
The propensity of AI-powered chatbots to provide misinformation is referred to as "hallucinating" and is something that has come to popular attention - to such an extent that the verb "hallucinate" ha [ ... ]
---
Holiday Gifts For Programmers
19/11/2023
As Black Friday looms, the well-organized among us are hitting the shops to be ready with our festive gifts, though I doubt many of us are as ready as the friend who told me they've already finished w [ ... ]
More News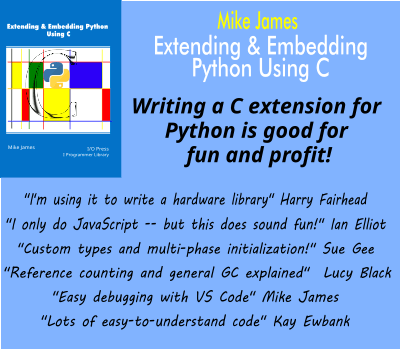 Comments
or email your comment to: comments@i-programmer.info
Last Updated ( Wednesday, 02 August 2023 )