IPv6 Is A Failure - Time To Move On
Written by Mike James
Monday, 24 September 2018
Do you have an IPv6 connection at home? In the office? After 20 years IPv6 is still a rare thing and the problem it was supposed to solve has mostly gone away. Is it time to face up to the fact that IPv6 is dead?
20 Years IPv6 Deployment Statistics
A new paper from Sumit Maheshwari and Richard P. Martin
of Rutgers University, Internet Protocol Version 6: Dead or Alive?, makes a careful and reasoned argument about the intent and progress of IPv6. It comes down fairly heavily on the "Dead" part of the proposed verdict:
"...The paper provides answers to these questions with a comprehensive comparison of IPv6 with its available alternatives and reasons of IPv6 failures in its adoption. Finally, the paper declares IPv6 as a dead protocol and suggests to use newer available protocols in future."
In April 2017 all Regional Internet Registries (RIRs) confirmed
that IPv4addresses are exhausted and cannot be allocated any more, implying any new organization requesting a block of Internet addresses would be allocated IPv6 addresses. The problem is that IPv6 addresses are still second-class citizens on the Internet. So what have users done to get round the problem? Mostly companies have acquired and reused IPv4 addresses that were currently unused. Other alternatives include reusing IPv4 addresses with NAT to extend the addressing capabilities.
This isn't to say that the situation hasn't created some strange economics. For example, an IPv4 address from Amazon via its Elastic IP service only costs money when you don't use it! This is a principle that could be applied network-wide and would free up lots of unused blocks of IPv4.
The paper points out many of the issues in IPv6 adoption that we are all aware of. In particular, the lack of easy compatibility with IPv4 was, and is, a big problem, making the switch expensive and troublesome. By comparison adopting the, mostly software, option of extending the addressing use NAT is painless and cheap, even though it didn't seem to offer a long term solution.
After 20 years of IPv6 adoption, 80% of the internet's traffic is still carried by IPv4. The analysis in the paper suggests that the incompatibility of IPv6 generated a "if my neighbour goes IPv6 so will I" type of mentality and this provided no pressure to change. Then there is the issue of the new networks - mobile in particular. IPv6 was never designed with these in mind and so new ways of working have evolved.
Essentially it is argued that IPv6 has not evolved to address these new issues and now we are pushing for the adoption of a protocol that needs improvement to keep up. Instead there are new protocols that are arguably better. For example MobilityFirst (MF) replaces the use of an IP address for a GUID (Globally Unique IDentifer) for each device connected to the network. As the device connects through different access points, the GUID is assigned an IP which is used to route data rather then identify the device.
This is just one of the possible alternatives to IPv6 and, while each involves disruption, it might be more worthwhile than moving to IPv6:
On one hand, industry consortium with companies such as Microsoft, Nokia, Huawei etc. supporting the concept of name based networking, while on the other hand, researchers are actively working to make this a feasible solution, we can justify that when compared evenly on the grounds of features vs. cost, IPv6 will be considered dead in future. As ID based networking is becoming popular with researchers deploying it in lab environment for various purposes, it is just a matter of time for it to become popular among network providers as well.
So our final conclusion is that IPv6 is a dead end but there isn't a clear alternative at the moment. So let's carry on supporting IPv6 stacks just in case someone needs them and rely on IPv4 with NAT where necessary to keep things running until the future becomes clear. In the meantime something that motivates any companies sitting on blocks of unused IP addresses to relinquish them would help keep things going.
More Information
Internet Protocol Version 6: Dead or Alive?
Related Articles
IPv6 Day - The Internet Just Got Bigger
Happy IPv6 - too little and so what!
Fast running out of IPv4 addresses
To be informed about new articles on I Programmer, sign up for our weekly newsletter, subscribe to the RSS feed and follow us on Twitter, Facebook or Linkedin.
---
Generative AI For Beginners
06/12/2023
Here are two introductions to Generative AI - one from DeepLearning.AI presented by Andrew Ng, the other from Google Cloud Training. Both are on the Coursera platform and both are short, six hou [ ... ]
---
OpenAI Announces Improved Models And APIs
13/11/2023
OpenAI has announced new and improved models and APIs at its first Developer Day Conference. The company also announced it is reducing pricing for parts of its platform.
More News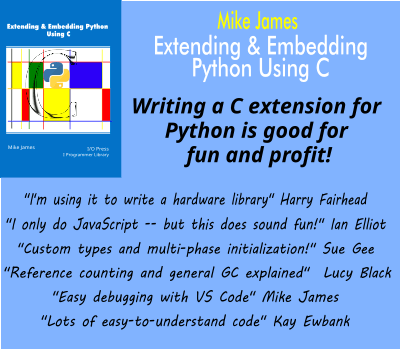 Comments
or email your comment to: comments@i-programmer.info
Last Updated ( Monday, 24 September 2018 )