Mozilla Labs Quietly Relaunched
Written by Sue Gee
Wednesday, 02 January 2019
Mozilla Labs has been given a new lease of life - and a new URL. The new website was launched two weeks ago and is a showcase for cutting edge projects, including Firefox Reality, WebXR Viewer, Common Voice and Project Things.
The original Mozilla Labs, which was primarily a home for experimental Firefox projects, closed its door in February 2014 and it was nine months before we reported on it, see Mozilla Labs Closed And Nobody Noticed. It's been almost two weeks since the relaunch happened and it is in some ways a rewind. Looking at what happened four years ago, some former Mozilla Labs projects, for example TogetherJS, spun off into standalone projects, for the revived Mozilla Labs ongoing projects in cutting-edge technologies are being brought together in one place.
The projects you'll find there are not restricted to Firefox and we've covered most of them already:
Firefox Reality - A version of the Firefox web browser made specifically for virtual reality environments.


Firefox Listen - A listen technology, already in Pocket, that turns text into speech when activated by the user.


Common Voice - A "voice donation" project to improve virtual assistants.


Hubs by Mozilla - a Virtual Reality chatroom that is compatible with any VR headset and web browser. Users may join chatrooms or create custom ones.


Project Things - Mozilla's IoT framework with a collection of re-usable software components to help you build your own web things, which directly expose the Web Thing API.


WebXR Viewer - An augmented reality viewer for the Web. It is available for Apple's iOS operating system only at this point in time.


Spoke by Mozilla - A tool to create virtual scenes by using 3D content from google Poly, Sketchfab and other sources.
Announcing the launch on the Mozilla blog, Sean White writes:
Those are just a few of the future technologies we worked on in 2018, and we are just getting started. As we ramp up for 2019, we will continue to innovate across platforms such as Virtual Reality, Augmented Reality, Internet of Things, Speech/Voice, Artificial Intelligence, Open Web Technologies, and so much more.
Mozilla Labs says of itself:
We don't hide the secret formula in this lab. Years ago, we all came together to make the internet great. That's why everyone is invited to wander in and see what we've been working on here at Mozilla. Here, we measure innovation by how good it can be for the internet and consider every project a success.
Above all, this is a digital research laboratory. It's where we examine new technologies and figure out what works and what doesn't. Some projects will become new Mozilla products and others will stay in the exploration stage.
There are no lone geniuses in this lab, because at Mozilla Labs many minds are always better than one.
So if you want to get involved in cutting edge technology Mozilla Labs is a new resource to explore
---
Eclipse Launches Dataspace Working Group
07/12/2023
The Eclipse Foundation has launched a dataspace working group with the intention of 'fostering global innovation in trusted data sharing'.
---
AI Ready - Certification From Amazon
29/11/2023
Amazon aims to provide free AI skills training to 2 million people by 2025 with its new 'AI Ready' commitment. Building on its existing scholarship program with Udacity, next year Amazon is [ ... ]
More News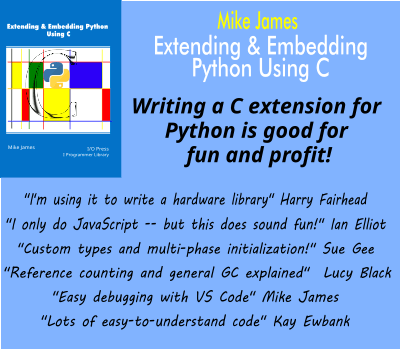 Comments
or email your comment to: comments@i-programmer.info
Last Updated ( Wednesday, 02 January 2019 )