Google Kills Webmaster Central Comments
Monday, 14 January 2019
This isn't "big" news but it is ironic. Google has few enough ways of engaging with the public - could it be that closing down comments is just another way to avoid having to deal with complaints and questions?
Webmaster Central - it sounds authoritative and tough doesn't it. I've always wanted be a webmaster, but I never made it above programmer. A recent blog post from Gary Illes, aka House elf starts:
"For every train there's a passenger, but it turns out comments are not our train."
Very zen or just very obscure.
"Over the years we read thousands of comments we've received on our blog posts on the Google Webmaster Central blog. Sometimes they were extremely thoughtful, other times they made us laugh out loud, but most of the time they were off-topic or even outright spammy; if you think about it, the latter is rather ironic, considering this is the Google Webmaster Blog."
I somehow doubt that anyone from Google read the blog comments often. Like most Google input, it tends to be a place where users comment on each other's plights and difficulties. And yes, I think it is ironic that many were spammy but probably not for the reason that the House elf is suggesting.
Are they really saying that Google, the 1000lb gorilla in the web shop, cannot control spam to its own Webmaster blog? If it can't then what hope for the rest of us. Let's all shut down our comments as quickly as possible. Well that's what Google is doing:
"Effective today, we're closing the commenting feature on the Google Webmaster Central blog. Instead of reading the comments here on the blog, we're going to focus on interacting with the community on our other channels. For all of our subsequent posts, if you have comments, feedback, or funny stories, you can find us in our help forums or on Twitter."
Other channels where Google can mostly ignore what you are saying. So help forums and Twitter don't have spam?
What is going on here?
Perhaps it is just that as no-one from Google read the comments it seemed like good idea to switch them off rather than make them work. To be honest, I don't know. But yes - irony indeed.
More Information
An update on the Google Webmaster Central blog comments
Related Articles
Google Webmaster Tools Adds Crawl Alerts
Google Needs a New Search Algorithm
To be informed about new articles on I Programmer, sign up for our weekly newsletter, subscribe to the RSS feed and follow us on Twitter, Facebook or Linkedin.
---
Microsoft Launches SharePoint Embedded
30/11/2023
Microsoft has launched SharePoint Embedded, a new API-only cloud-based file and document management system that can be used by app developers to make use of the Microsoft 365 file and document storage [ ... ]
---
GameMaker Free For Non-Commercial Use
30/11/2023
GameMaker, for creating 2D platform games and now part of the Opera family, has made a change to its prices and terms and it is good news. GameMaker is now free for non-commercial purposes on all [ ... ]
More News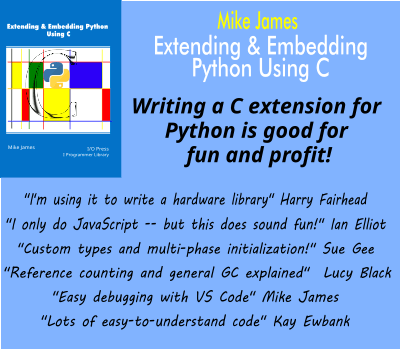 Comments
or email your comment to: comments@i-programmer.info
Last Updated ( Monday, 14 January 2019 )