Google Sweeps Away More Features
Written by Lucy Black
Monday, 01 October 2012
Users are unlikely to miss many of the features that Google has decided to scrap in the latest round of its spring cleaning campaign - but two of the changes have potential financial impact.
Google has announced the latest casualties of its "more wood behind fewer arrows policy" that initiated a spring cleaning campaign in July 2011, claiming that:
... it is really important to focus or we end up doing too much with too little impact.
The Google Official Blog obviously thinks we should be impressed by how much has been swept away, pointing out that the latest round of cuts brings the total to nearly 60 since last September when it performed its first Fall Spring Clean.
So what has been cut this time and who will be affected.
Top of the list is AdSense for Feeds which enabled web publishers to place ads on their RSS feeds. It is being retired with immediate effect and will be closed entirely by December 3. The Feedburner URLs powered by Google are not affected, only the potential to earn revenue. Even so it is becoming increasingly obvious that Feedburner isn't a priority for Google - you have been warned.
The other change that might hit users financially is to do with Google storage. Currently users of Google Drive have 5GB free storage and users of Picasa have 5GB free storage. When Picasa and Drive are consolidated users will have just 5GB of free storage across both services and users who pay for storage won't have any additional free storage, instead free storage will be counted towards the total.
The blog states:
We believe this approach will make it much easier for users.
How does having a free allowance cut in half and then taken away when you start to pay make things easier?
Another cut that seems mean and fairly pointless, for which there is no explanation is that the Google Search feature that let you upload or select images to use as a background on Google.com. I doubt it will cause an impact - but is it necessary.
One cut that is likely only to affect a minority of users is that from October 15th Google will stop issuing Google News Badges and displaying Recommended Sections.
The remaining cuts don't seem as swingeing as there are superior facilities that have replaced them:
The Places Directory Android App that let users find nearby places of interest has been removed from Google Play and the website it used is being taken down because Google Maps for Mobile is claimed to offer a much better user experience.
Spreadsheet Gadgets are being discontinued on the grounds that most popular gadgets have now been added directly into charts in spreadsheets.
The standalone +1 Reports that help publishers measure +1 activity on their pages is being discontinued on November 16 as Social Reports in Google Analytics gives a wider view of social activity (including +1's).
Insights for Search is being merged into the revamped Google Trends that brings search trends and search volume patterns across specific regions, categories, time frames and properties together in a single place. However there is no replacement for Trends for Websites, which allowed people to compare traffic to and audiences of different websites. Presumably such intelligence is commercially sensitive and like so many things that we come to rely on when they were free, if we want them in future we are likely to have to pay.
But Google is a commercial concern and this is something we all need to remember when taking up free services, APIs and tools.
Google is very keen on spring cleaning and getting more wood behind fewer arrows but it feels a lot like it is looking for small change behind the couch.
Why two new languages Go and Dart?
Why two operating systems - Chrome and Android?
It seems that Google finds it easy to choose when things are small and irrelevant but not so much when it might actually make a difference.
More Information
Related Articles
Google Continues Mass Clearout
More Casualties of Google's Clearout
More Spring Cleaning from Google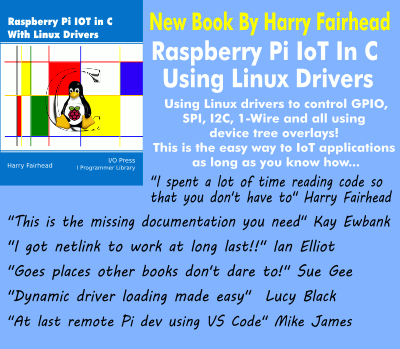 Comments
or email your comment to: comments@i-programmer.info
To be informed about new articles on I Programmer, install the I Programmer Toolbar, subscribe to the RSS feed, follow us on, Twitter, Facebook, Google+ or Linkedin, or sign up for our weekly newsletter.
---
Kaggle Survey Of Data Scientists
08/02/2021
Kaggle's survey of data scientists reveals that the vast majority of data scientists are under 35 years of age, two-thirds have a graduate degree, and most have less than 10 years coding experience. I [ ... ]
---
Rust 1.5 Improves Array Indexing
18/02/2021
The Rust team has announced a new release that offers improved array indexing, expanded safe access to union fields, and additions to the standard library.
More News
Last Updated ( Monday, 01 October 2012 )