Fear And Loathing In The App Store - Apple Drops Bitcoin App
Written by Lucy Black
Friday, 07 February 2014
We have come to accept the fact that the sale of our code is controlled by third parties and we try to get into the walled gardens because of the potential rewards. But what happens when the gate keepers decide that your app isn't in their interest? That's what has happened to the leading Bitcoin app in the Apple App Store.
So you complete a new app. You have spent months working on it, perhaps alone, perhaps with your startup and the moment arrives when you have to submit it to the store. If it doesn't get in your efforts are wasted. Your work, creativity and all, are just bits in the ether with nowhere to go.
Even if you get in and start making money there is the worry at the back of your mind that it could be pulled at a moment's notice for reasons that just don't make sense to you. Many a programmer wakes up in the middle of the night after just such a nightmare, but we live with it because of the promise of bigger and better rewards.
Well the nightmare does happen.
Apple has just pulled the top selling Bitcoin wallet produced by Blockchain. Apple hasn't given a reason. Some speculate that it could be something to do with vague international regulations on Bitcoin. Others speculate that it could be because Apple is working on its own payment app and is clearing the field to ensure its success.
Here is what Blockchain thinks it is all about:
"On Wednesday February 5th, Apple attempted to strike a devastating blow to the bitcoin ecosystem on iOS by removing "Blockchain", the last remaining bitcoin wallet app, from the App Store. Offering no explanation and no opportunity to address any issues, without any apparent change in circumstances other than the growing popularity of the independent and competitive payment system, Apple has eradicated their payment competition on iOS and left the bitcoin space entirely to competing mobile OSs like Google's Android."
If you are a bitcoin user then the bad news is that there is now no bitcoin wallet that you can run on your iOS device. A lot of users have responded angrily to the news and member of the Reddit group r/bitcoin are recording videos of themselves smashing their iPhones
If you are a programmer then the part that will strike your heart is the line:
"Offering no explanation and no opportunity to address any issues, without any apparent change in circumstances..."
and to make it crystal clear:
Further demonstrating the arbitrary basis of this decision, Apple's official communication says that the app was removed because of an "unresolved issue", a claim that cannot even be disputed and boils down to "because we said so".
It is indeed your worst nightmare.
It really doesn't matter what the actual reason is, for what Apple has done. What you really need to take on board is the simple fact that it can do it.
The final question is what to do about it?
If you want to narrow the issue to just the bitcoin problem you could sign up to the petition:
http://www.change.org/petitions/apple-allow-bitcoin-wallets-on-the-iphone
The solution adopted by Coinpunk.com is to ask Indiegogo for funds to build an HTML5 bitcoin wallet and this is perhaps the longer term solution to the wider problem.
We all know that HTML5 apps miss out on many things that are available to native apps - the app store being one of them - but at least you are a little more in control of your destiny.
More Information
Blockchain's Response to Apple
Related Articles
Fear and Loathing In The App Store
Epic Games CEO Finally Notices That UWP Apps Are A Walled Garden
To be informed about new articles on I Programmer, install the I Programmer Toolbar, subscribe to the RSS feed, follow us on, Twitter, Facebook, Google+ or Linkedin, or sign up for our weekly newsletter.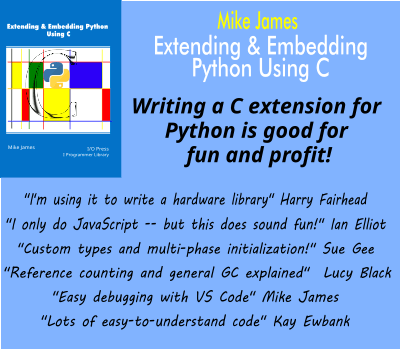 Comments
or email your comment to: comments@i-programmer.info
---
Windows Wallpaper Is Latest Ugly Sweater Design
01/12/2023
Microsoft has made the classic Windows XP wallpaper the design for its shot at this year's ugly sweater options. If, like me, you're wondering how you managed to successfully avoid this as a concept, [ ... ]
---
How High Can Kotlin Go?


22/11/2023




Having entered the Top 20 of the TIOBE Index in September 2023, Kotlin has continued its upward trend. Is it going to break into the Top 10 any time soon? Could it emulate Python and rise to the top?

[ ... ]

More News
Last Updated ( Wednesday, 20 January 2016 )