Commemorating the Creator of Prolog, Alain Colmerauer
Written by Sue Gee
Thursday, 25 May 2017
Alain Colmerauer, who was at the center of the research group that originated the logic programming language Prolog, passed away on May 12, 2017 at the age of 76.
French computer scientists Alain Colmerauer and Philippe Roussel were the people responsible for the initial creation of Prolog at the University of Marseilles, France in the 1970's. The name Prolog was suggested by Phillipe's wife Jacqueline as an abbreviation of "PROgrammation en LOGique".
Born in 1941in Carcassone, Alain Marie Albert Colmerauer earned a degree in computer science from the Grenoble Institute of Technology in 1963 followed by a doctorate 1967. He the spent three years as assistant professor at the University of Montreal, where he created Q-Systems, a method of directed graph transformations according to given grammar rules.
The early history of Prolog is described in "The Birth of Prolog", an article by Alain Colmerauer and Philippe Roussel in ACM SIGPLAM Notices (1993). which states:
The programming language Prolog, was born of a project aimed not producing a programming language but at processing natural languages in this case French; the project gave rise to a preliminary version of prologue of the end of 1971 and the more definitive version of the end of 1972.
The article gives the history of the project and describes the two versions of the language in detail. It also describes Q-Systems which is acknowledged as having "played a prominent part in Prolog's genesis." In their conclusion the authors also acknowledge "A machine-oriented logic based on the resolution principle", an article published by Alan Robinson in January 1965 saying:
This article was the source of an important stream of works on automated theorem-proving and there is no question that Prolog is essentially a theorem prover a la Robinson.
They also state:
Prolog is so simple that one has the sense that sooner or later someone had to discover it Why did we discover it rather than anyone else?
Their answer was that Alain Colmerauer had the right background by belonging to the first generation of PhDs in computer science in France and with his speciality of language theory and that they benefited from freedom of action in the newly created scientific center in Marseilles when having no outside pressures they were able to fully devote themselves to the project.
As well as Marseilles, the University of Edinburgh was involved in the development of Prolog. Robert Kowalski contributed much to the theory of logic programming, Maarten van Emden provided a demonstration that it could work and David Warren produced the first efficient implementation that was essential to Prolog's success in the real world.
Colmerauer went on to produce Prolog II, a system which manipulates infinite trees rather than logic and for which in 1982 he shared with Henry Kanoui and Michel Van Caneghem an award from Apple France, la Pomme d'Or du Logiciel Francais. In 1984 he developed Prolog III, becoming one of the main founders of the field of constraint logic programming, in which logic programming is extended to include concepts from constraint satisfaction. He received the ACP Research Excellence Award, Principles and Practice of Constraint Programming in 2008.
Among other awards, in 1986, he was made a knight of the Legion of Honour by the French government and became Fellow of the American Association for Artificial Intelligence in 1991.
More Information
In Memoriam Alain Colmerauer 1941-2017 (ACM News)
Related Articles
The Greeks, George Boole and Prolog
Picat 1.0 - Is Logic Programming Making A Comeback?
Fuzzy Logic And Uncertainty In AI
The Working Programmer's Guide To Language Paradigms
Towards Objects and Functions - Computer Languages In The 1980s
To be informed about new articles on I Programmer, sign up for our weekly newsletter, subscribe to the RSS feed and follow us on Twitter, Facebook or Linkedin.
---
Jupyter Project Celebrates 20 Year Anniversary
27/08/2021
Project Jupyter is 20 years old. The project was created with the goal of develop open-source software, open-standards, and services for interactive computing.
---
Free Resources For Machine Learning
06/09/2021
A browser extension and two free courses, "Machine Learning with Graphs" from Stanford and "Introduction to Deep Learning" by Sebastian Raschka are three excellent resources for mastering Machine Lear [ ... ]
More News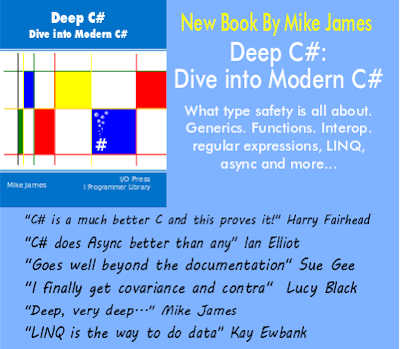 Comments
or email your comment to: comments@i-programmer.info
Last Updated ( Thursday, 25 May 2017 )