Written by Sue Gee
Sunday, 07 October 2018
Last month Google marked its 20th Birthday. At the time we presented its celebratory Google Doodle, featuring a blue flying pig. Now we are following up with a timeline infographic.
This Google timeline has been created by Mediaworks, a digital marketing agency many of whose youthful staff really won't remember a time before Google. The infographic takes up the story in September 1998, the month it was Google was incorporated, noting that Larry Page and Sergey Brin launched the firm which had started as a research project in 1996. At that time, Page and Brin were both grad students at Stanford and the original name of the search engine was BackRub. They soon adopted the new name "Google", a play on googol, the number 10 to the power of 100.
Incorporation for the company came when Google received its first funding - a check to Google Inc. for $100,000 written by angel investor Andy Bechtolsheim, co-founder of Sun Microsystems. Paperwork for the fledgling company was quickly put in place so that the money could be banked and made use of. Only then did Brin and Page take up residence in the famed garage premises owned by Susan Wojcicki, now CEO of YouTube.
The rest of the infographic highlights the biggest moments of the search engine's history, which has had so much influence on the way we use the internet and technology.
Click for full version Source Mediaworks

To a certain extent I'm taken aback that Google is only 20. It seems longer, forever even, since "go and Google it" has been the answer to any tricky question. Google search is now part of the Internet fabric and thinking back to the primitive pre-Google days is really quite a struggle. Oh yes I do remember the days when my articles were sent by post on floppy discs as that was more reliable than using a dialup modem. How the world has changed in just 20 years.
A few years back, Alex Armstrong, another member of the I Programmer team wrote an account of how Google had infiltrated every aspect of his work and play, see How Google Took Over My Digital Life. Now the situation is even more extreme. Not only do we have Androids in our pockets, we have Google Assistant in our living rooms. Chrome is now established as the browser of choice and Gmail as the e-mail client. While Google + doesn't have the reach of Facebook, Twitter or Instagram, it is still a social network that counts - even though it's not been included in this timeline. And of course where would we be without YouTube.
Google at 20 isn't just No 1 in the rankings - it's ubiquitous and indispensable.
More Information
Mediaworks Infographic 20 years of Google
Related Articles
How Google Took Over My Digital Life
Google is 20, GNU is 35; Why No GNUgle?
RankBrain - AI Comes To Google Search
Google Founders Win New Test-of-Time Award
Hummingbird - A New Google Search Algorithm
Google Search Goes Semantic - The Knowledge Graph
Google Needs a New Search Algorithm
To be informed about new articles on I Programmer, sign up for our weekly newsletter, subscribe to the RSS feed and follow us on Twitter, Facebook or Linkedin.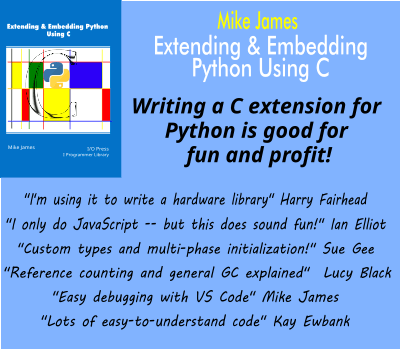 Comments
or email your comment to: comments@i-programmer.info
Last Updated ( Sunday, 07 October 2018 )