Classic Games Featured On UK Stamps
Written by Sue Gee
Saturday, 11 January 2020
The UK's Royal Mail has designed a set of postage stamps celebrating iconic video games from the 1980s and 90s which originated in the UK.
In the past we've reported on special stamps commemorating the Colossus computer and Alan Turing. Now we have a dozen stamps - a set of eight based on the screen displays of some of the earliest popular video games and a set of four Tomb Raider Miniatures. The range also includes sets of postcards - one for each of the classic games listed below - with its stamp affixed. Another way to buy these stamps is framed to be hung on a wall. The entire range of collectible items will be available later this month and some of them can already be pre-ordered.
| | | | |
| --- | --- | --- | --- |
| Game | Date | Platform | Value |
| Elite | 1984 | BBC Micro/Electron | 2nd Class |
| Dizzy | 1987 | ZX Spectrum | £1.60 |
| Populous | 1989 | Commodore Amiga | £1.60 |
| Lemmings | 1991 | Commodore Amiga | 1st Class |
| Micro Machines | 1991 | Sega Mega Drive | £1.55 |
| Sensible Soccer | 1992 | Commodore Amiga | 1st Class |
| Wipeout | 1995 | Sony Playstation | £1.55 |
| Worms | 1995 | Commodore Amiga | 2nd Class |
The smaller set of stamps is a tribute to Tomb Raider, the games from Core Design that led to three blockbuster movies. There's a stamp depicting heroine Lara Croft for each of four games spanning 17 years, from 1996 to 2013, two First Class and two £1.55. The set of four, on its own sheet costs the same as "normal" postage stamps of the same face value - £4:50. Books of six 1st Class stamps including two Lara Croft stamps and four ordinary ones cost £4.20.
So even if you are not a stamp collector you might want to impress your friends and customers by using these stamps to send letters - and if that seems like a retro idea then you probably weren't playing these games back in the 80s and 90s.
---
Understand Gradle In Half An Hour
14/09/2021
Gradle, the build automation tool for multi-language software development that is widely used for Android is notoriously difficult to use. To help, here's a YouTube playlist on "Understanding Gra [ ... ]
---
A Deep Dive Into PostgreSQL Indexes
10/09/2021
If you are at all confused about which of PostgreSQL index to choose for a specific use case, there's a free course from Percona University designed to help you.
More News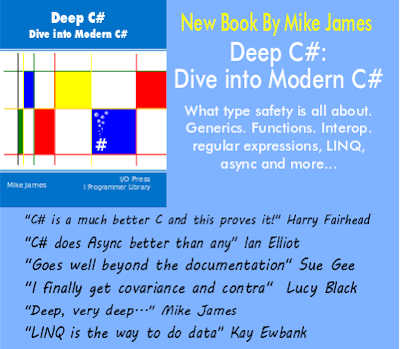 Comments
or email your comment to: comments@i-programmer.info
Last Updated ( Saturday, 11 January 2020 )