John Conway Dies From Coronavirus
Written by Sue Gee
Sunday, 12 April 2020
John Conway, the mathematician who will be forever known to many programmers as the man who invented The Game of Life, died on April 11, 2020 at the age of 82, a victim of COVID-19.
John Horton Conway, who was Emeritus Professor at Princeton University, New Jersey was a mathematician with many and broad interests. In 1981 he was elected a Fellow of the Royal Society and his nomination described him as a:
A versatile mathematician who combines a deep combinatorial insight with algebraic virtuosity, particularly in the construction and manipulation of "off-beat" algebraic structures which illuminate a wide variety of problems in completely unexpected ways. He has made distinguished contributions to the theory of finite groups, to the theory of knots, to mathematical logic (both set theory and automata theory) and to the theory of games (as also to its practice).
According to Princeton University Conway's proudest achievement was the invention of new system of numbers, the surreal numbers—a continuum of numbers that include not only real numbers but also the infinitesimal and the infinite numbers, noting:
When he discovered them in 1970, the surreals had John wandering around in a white-hot daydream for weeks.
His surreal numbers inspired a mathematical novel by Donald Knuth, which includes the line:
"Conway said to the numbers, 'Be fruitful and multiply.'"
He also invented a naming system for exceedingly large numbers, the Conway chained arrow notation.
Born on December 26, 1937, in Liverpool, England, his interest in mathematics emerged at a very early age. He could recite the powers of two when he was four years old and developed the ability to calculate the day of the week for any given date, a skill he later refined as his Doomsday algorithm. At age eleven when asked by his school headmaster what he wanted to do with his life, he replied: "I want to read mathematics at Cambridge." And so he did, receiving his Bachelors from Gonville and Caius College in 1959, and his doctorate in 1964. He remained at Cambridge until 1987 when he joined Princeton as John von Neumann Professor in Applied and Computation Mathematics, a position he still held, with Emeritus status since 2013.
Over his long career, he made significant contributions to many fields of mathematics. In group theory, he worked on the classification of finite simple groups, discovered the Conway groups, and was the primary author of the ATLAS of Finite Groups (1986).
He is perhaps most widely known for his contributions to combinatorial game theory, a theory of partisan games. We have an enthusiastic recommendation for his series of books, Winning Ways for Your Mathematical Plays, coauthored with Elwyn Berlekamp and Richard Guy. Additionally, he wrote On Numbers and Games, which lays out the mathematical foundations of this theory and, with Richard Guy, The Book of Numbers (1996), which attracted the accolade:
a delightful look at numbers and their roles in everything from language to flowers to the imagination.
Conway was the inventor of several games, the most celebrated of which, his Game of Life, in an early example of a cellular automaton which we discuss in detail in The Meaning of Life.
As we reported back in 2014, see Does John Conway Hate Life, the popularity of GOL had been something of a millstone to to Conway himself - he regretted the way it overshadowed his other, more important, achievements. However, in the first of two Numberphile videos included in that report, his attitude softened and in the second of them he explains how he thought it up. We have another of his Numberphile videos in Look And Say Numbers And Conway's Constant.
If you want to know more about this remarkable, and remarkably entertaining, mathematician his biography by Siobhan Roberts, Genius at Play: The Curious Mind of John Horton Conway, was published in 2016 and to mark its publication Numberphile has another video, that literally takes you inside John Conway.
John Conway passed away at his home in New Jersey on April 11, three days after developing the high fever typical of corona virus. The news of his death came from Card Colm Mulcahy, Professor of Mathematics at Spelman College, who tweeted:
John Horton Conway has died.
Sigh.
One of the most unique mathematicians and human beings who ever lived.
Responding, in another tweet, Siobhan Roberts recorded her tribute:
Fare thee well, John Horton Conway — math's most charming and ingenious rascal. I'll miss him.
More Information
John Horton Conway (Princeton)
John Horton Conway on Wikipedia
Related Articles
Genius at Play: The Curious Mind of John Horton Conway (Book Watch)

Look And Say Numbers And Conway's Constant
Cellular Automata - The How and Why
To be informed about new articles on I Programmer, sign up for our weekly newsletter, subscribe to the RSS feed and follow us on Twitter, Facebook or Linkedin.
---
Google Turns 25
06/09/2023
At the end of September 2023 Google will officially celebrate its 25th birthday. In fact the day itself has already come and gone as it was on September 4th, 1998 that Google was founded by Larry [ ... ]
---
Flutter 3.13 Improves Impeller
28/08/2023
Flutter 3.13 has been released with improvements to Impeller, Flutter's new graphics renderer. The new version also has new Engine APIs for foldable devices.
More News
Summer SALE Kindle 9.99 Paperback $10 off!!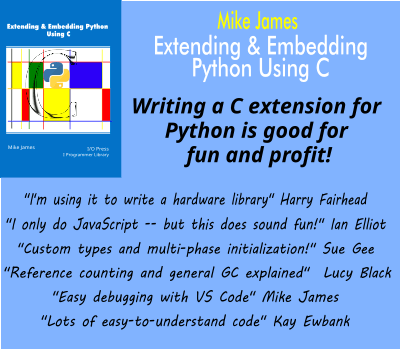 Comments
or email your comment to: comments@i-programmer.info
<ASIN:1620405938>
<ASIN:1568811306>
<ASIN:1568811276>
<ASIN:038797993X>
<ASIN:1568812205>
<ASIN:0486485838>
<ASIN:0201038129>
<ASIN:0198531990>
Last Updated ( Monday, 13 April 2020 )