Written by Kay Ewbank
Friday, 28 August 2020
It's 25 years since Microsoft launched Windows 95 - how time flies when you're having fun. Unlike the major razzmatazz for the original launch, the anniversary celebrations have been decidedly low key.
When Windows 95 was released, it was a major event - at least in the Windows using world, which made up most of the desktop PCs at that time. It was the first of Microsoft's operating systems to offer much support for 32-bit architectures, even though it still had a 16-bit kernel based on MS-DOS.
Windows 95 was the first version of Windows to have a Start menu and a taskbar, and it also added Windows Explorer. One of the good things about Windows 95 was its support for Plug and Play automatic recognition of devices, though this was known as Plug and Pray by many people who found it less than perfect.
Windows 95 also improved multitasking of apps, and the look and feel of the operating system was dramatically different to its predecessors. For the first time it added support for filenames longer than eight characters and a three character extension.
It is interesting to look back and see how much things have changed. The launch was a big splash, with Bill Gates doing the announcement helped by Jay Leno, and the whole Windows 95 development team trooping out onto the stage to take a bow. There was a massive TV ad campaign with the Rolling Stones "Start Me Up" song and images of the Start button. Even more bizarrely, Microsoft commissioned an hour long 'sitcom' about the delights of Windows 95 starring Jennifer Aniston and Matthew Perry of Friends fame. It obviously worked because 7 million copies of Windows 95 were sold during the first five weeks.
For developers, it's fun to look back at the list of programming languages you could choose at that point. Rapid Application Development was the name of the game, with languages bundled with an IDE, but this was the start of the rise of scripting languages. Borland (remember them) released Delphi in 1995, and more importantly, Sun Microsystems brought out Java and Netscape released JavaScript. PHP and Ruby also made their debut in 1995. Visual Basic was, of course, around well before 1996, as were C with classes, C++ and Python. And some old favorites were still going strong - FoxBase, Clipper, LOGO, Smalltalk, RPG, Turbo Basic, Object Pascal - they all seemed as reasonable a choice as any other option. Well that's made me feel old! Happy Birthday Windows 95.
More Information
Windows Insider Podcast On Windows 95
Related Articles
Windows 1.01, 3.0 and Mac 7 - In A Browser
To be informed about new articles on I Programmer, sign up for our weekly newsletter, subscribe to the RSS feed and follow us on Twitter, Facebook or Linkedin.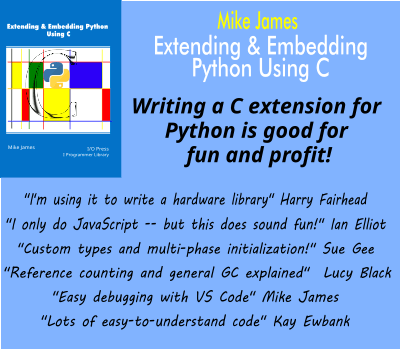 Comments
or email your comment to: comments@i-programmer.info
Last Updated ( Sunday, 12 November 2023 )