From the Archives: The Homebrew Cray-1A
Written by Harry Fairhead
Sunday, 06 September 2020
If you find today's news depressing, why not turn back the clock and read stories from a decade ago. Better still click on the links and find they still work and there's plenty more good stuff to explore. Here's a news item we published on Sunday, September 05 2010.
We would all like a real computer - one with flashing lights, switches and tape drives rocking back and forth. But what about a working Cray-1A? Well if you have the time and determination - it's possible.
Seymour Cray standing next to the core unit of the Cray 1, circa 1974

Photograph courtesy of the Charles Babbage Institute, University of Minnesota, Minneapolis
Seymour Cray was perhaps the last of the lone supercomputer designers and his eccentric behaviour led him to be regarded as a recluse. To know more about him and the computers he built see this article in our History section.
Chris Fenton is interested in old computers - perhaps a bit more interested than the average computer enthusiast. He has spent a year and a half building a 1/10th scale working model of the Cray 1-A. This is complete with a case that looks like the original complete with bench seats that once held the power supplies etc.
But this is no ordinary model. It really is a working Cray 1-A and should in theory at least run original Cray 1-A programs.
The basic of the model is a Xilinx Spartan 3E 1600 development board which is basically a very big FPGA (Field Programmable Gate Array) and this means that the hardware can be programmed to do any job you care to specify.
Now you might be just beginning to guess at how crazy and wonderful this venture really is. Chis implemented a real working model of the Cray 1-A running at about 33MHz (the original ran at 80MHz). It also misses a few features - context switching, I.O channels (who has any Cray I/O devices) and interrupts.
Wonderful stuff! - Chris' only problem is that he can't find any original Cray software to run on the model. Apparently it has all been destroyed or classified. So if you know of a dark place where spies hoard old Cray software let Chris know.
Photos are by Chris Fenton and there are plenty more on his website.
UPDATE:
The result of Chris Fenton's appeals for Cray software, and a write-up in 2011 of project on the Internet Archive blogs led to a deluge of e-mails and a physical CDC 9877 80 Megabyte disk pack from a former Cray employee. This led him deeper into his Cray-1 Revival project which then attracted help from Andros Tantos who managed to recover the operating system, see his write up on http://www.modularcircuits.com/blog/articles/the-cray-files/
The Cray-1X Project was subsequently hosted on Google Code under a New BSD Licence and can still be accessed from the Google code Archive if you have the appropriate access..
More Information
http://chrisfenton.com/homebrew-cray-1a/
https://code.google.com/archive/p/cray-1x/downloads
Related Articles
To be informed about new articles on I Programmer, sign up for our weekly newsletter, subscribe to the RSS feed and follow us on Twitter, Facebook or Linkedin.
---
Perl Dancer2 Web Framework Updated
06/11/2023
Despite the project going back to 2009, the just announced release is 1.0.0. Let's look at this milestone release, adopting a retrospective attitude. Of course, we are talking about Dancer2 [ ... ]
---
Apache Arrow Adds New View Data Types
27/11/2023
Apache Arrow 14 has been released with new view data types for columnar formats, and a wide range of other improvements.
More News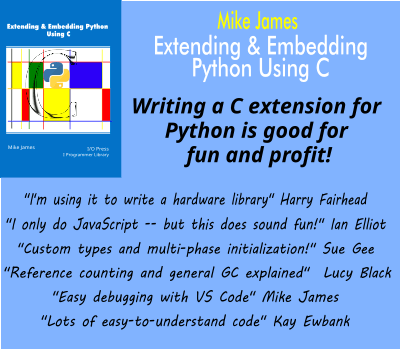 Comments
or email your comment to: comments@i-programmer.info
Last Updated ( Sunday, 06 September 2020 )