Stephen Wilhite, Creator of the GIF
Written by Sue Gee
Friday, 25 March 2022
Stephen Wilhite, creator of the GIF, has died of COVID-19 at the age of 74. Back in 2013 he was awarded a Webby Lifetime Achievement Award and used the occasion to reiterate a point he had repeatedly made - it's pronounced 'jif'.
The GIF, standing for Graphics Interchange Format, and properly pronounced with a soft 'g', was introduced to the world in 1987, more than 5 years before the debut of the World Wide Web and was the work of Stephen Wilhite.
Stephen Earl Wilhite
(March 3, 1948 – March 14, 2022)
Whilite was working for Compuserve at the time but in fact worked on this project in his spare time. According to his wife Kathaleen:
"He invented GIF all by himself — he actually did that at home and brought it into work after he perfected it. He would figure out everything privately in his head and then go to town programming it on the computer."
While nowadays we associate GIFs with animations that wasn't the original concept. The compressed format was needed to distribute high-quality, high-resolution graphics across the slow modem connections of the time. The format also allowed for color, replacing the black-and-white run-length encoding format (RLE).
Wilhite stayed at Compuserve working on various systems until 2001 and suffered a stroke before he retired.
As we reported at the time, GIF was honored as the Oxford Dictionaries USA Word of the Year in 2012, its 25th Anniversary Year, and an animated GIF was used to communicate this achievement.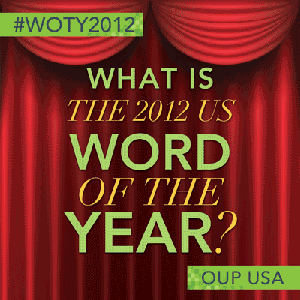 Becoming Word Of the Year rekindled the pronunciation debate and we noted that while GIF it is more usually pronounced with a hard g (as in graphic), the programmers who developed the format preferred the use of a soft g (as in giant). They supposedly quipped "choosy developers choose GIF" - a reference to the commercial tagline of the peanut butter brand Jif.
In 2013, the Webby Awards honored Wilhite with a Lifetime Achievement Award an event recorded in this YouTube video, which display lots of GIFs including the classic dancing baby from 1966 which was one of Wilhite's personal favourites although he never himself made an animated GIF.
Wilhite even played a GIF as his acceptance speech with his constant refrain:
At the time of the Webby Award he also told The New York Times:
"The Oxford English Dictionary accepts both pronunciations. They are wrong. It is a soft 'G,' pronounced 'jif.'
End of story."
More Information
Related Articles
GIF Becomes Word Of The Year 2012
To be informed about new articles on I Programmer, sign up for our weekly newsletter, subscribe to the RSS feed and follow us on Twitter, Facebook or Linkedin.
---
GitHub Sees Exponential Rise In AI
15/11/2023
Developers are flocking to AI creating an explosion of generative AI activity in open source. The 11th annual Octoverse report, unveiled at last week's GitHub Universe event recorded 65K public g [ ... ]
---
Visual Studio Code Adds More Audio Cues
07/11/2023
Visual Studio Code has been updated with the addition of more audio cues, and improvements to the Python extension.
More News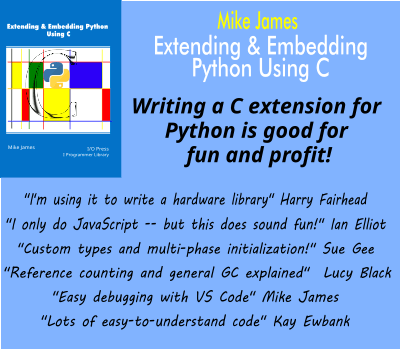 Comments
or email your comment to: comments@i-programmer.info
Last Updated ( Friday, 25 March 2022 )