Jack Tramiel Founder of Commodore
Written by Historian
Tuesday, 10 April 2012
Jack Tramiel, founder of Commodore, the company that brought us both the PET and the Commodore 64, died on April 8, 2012 at the age of 83.
Jack Tramiel was a holocaust survivor. Having been born in Poland to a Jewish family in 1928, he was sent to Auschwitz with other members of his family during World War II. He and his father were then sent to a labor camp called Ahlem, near Hannover in Germany from where he was rescued in April 1945.
He emigrated to the United States in 1947 and joined the US Army where he learned how to repair office equipment, including typewriters. In 1953 he set up his own business in a shop in the Bronx, New York. According to Tramiel, speaking at an event to celebrate the 25th anniversary of the Commodore 64 in 2007, he wanted a name with military associations and sleeted on Commodore since General and Admiral were both already taken.
It was Chuck Peddle, the lead designer at MOS Technology which produced the 650x family of processors, who persuaded Tramiel to turn from calculators to computers. In 1976 Tramiel bought MOS Technology, complete with Peddle, and the Commodore PET (Personal Electronic Transactor) was created in time for the 1977 Consumer Electronics Show.
It was the first all-in-one home computer and was widely used in education as well as in business.
The Commodore 64, launched in 1982, became the best-selling home computer of all time with 2 millions units per year sold between 1983 and 1986 and up to 17 million sold before its discontinuation in April 1994. It was in 1984 that Tramiel's mantra
"We need to build computers for the masses, not the classes"
was coined.
Having been forced out of Commodore, Tramiel bought Atari Inc's Consumer Division from Time Warner, formed Atari Corporation and oversaw the production of a new generation of machines, the Atari ST. ST officially refers to "Sixteen/Thirty-two", referring to the Motorola 68000's 16-bit external bus and 32-bit internals but ST also stands for "Sam Tramiel, Jack's son who was President of Atari. Due to the Atrai ST's graphical user inferface, it was known as the "Jackintosh", a reference to Jack Tramiel himself and to the fact it was a competitor to the original Macintosh.
In this video from 1985 Jack Tramiel discusses the forthcoming Atari ST 520 model with its high-res moitor 512 KB RAM and half a megabyte of floppy disk. It was a color machine that featured the GEM operating system from Digital Research and custom-commissioned dedicated software and was priced at around $970 - only a fraction of the price tag of competing machines.
Even so Tramiel, who also discloses his reasons for leaving Commodore, claims he expected to make a profit.
In the panel discussin for Commodore 64 25th Anniversary Celebration Tramiel reveals that his motivation to succeed with the Atari ST range was to get back at Commodore for having scooped up the Amiga, another iconic personal computer of the 1980s, which the Tramiels had been wanting to build and develop. The video of this event, made by the Computer History Museum, can be viewed on YouTube and features Jack Tramiel talking about the development of his career before he is joined by three panelists, Steve Wozniak talking about Appple, Bill Lowe of IBM and Adam Chowaniec, developer of the Amiga PC.
Jack Tramiel didn't invent anything but he was a forceful presence in the emerging personal computer industry.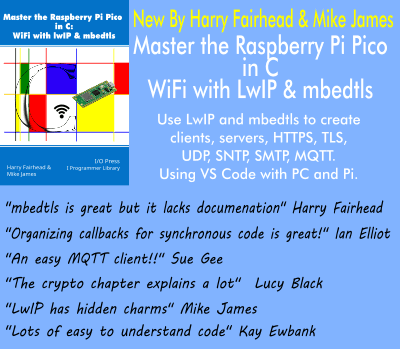 Comments
or email your comment to: comments@i-programmer.info
To be informed about new articles on I Programmer, subscribe to the RSS feed, follow us on Google+, Twitter, Linkedin or Facebook or sign up for our weekly newsletter.
Last Updated ( Tuesday, 10 April 2012 )