Written by Historian
Monday, 23 April 2012
The ZX Spectrum was the games computer that took the UK by storm and introduced BASIC to an entire generation of kids, many of whom went on to become programmers. Today marks 30 years since its launch on April 23rd, 1982.
The ZX Spectrum was the successor to Clive Sinclair's ZX-81 and it introduced color and sound to the ZX-range of computers. It came in two versions, one with the basic 16K of RAM and the other with a 32K RAM extension that provided 48K of RAM.
The I Programmer team has good reason to remember the Spectrum and looking back it now seems incredible that so much could be achieved with such primitive hardware.
At the time, however, the machine, and what it was capable of, was a breakthrough. In the Preface to "An Expert Guide To the Spectrum", Mike James wrote:
The Sinclair Spectrum is a phenomenally successful micro-computer, and deservedly so. It is always surprising to discover how much it can achieve with so little programming effort. It can be considered a revolutionary machine because it introduces new ways of doing things.
The quintessential "home computer" it served as an excellent introduction to computer science and to computer programming for tens of thousands of enthusiasts of all ages.
Related Articles
{load position signin}
---
JetBrains Announces Data Science IDE
07/09/2021
Today JetBrains is announcing an early access program for a new IDE for data scientists. DataSpell is described as offering "a productive developer environment for data science professionals who are a [ ... ]
---
Qt Creator 5 Released
03/09/2021
Qt has announced the release of Qt Creator 5, with improvements including experimental support for Clangd as the backend for the C/C++ code model, and some support for building and running application [ ... ]
More News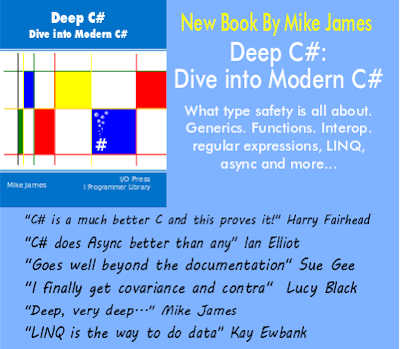 Comments
or email your comment to: comments@i-programmer.info
Last Updated ( Friday, 17 September 2021 )