Written by Sue Gee
Saturday, 23 April 2022
The ZX Spectrum was the games computer that took the UK by storm and introduced BASIC to an entire generation of kids, many of whom went on to become programmers. Today marks 40 years since its launch on April 23rd, 1982.
Updated and extended from item originally published 23rd April 2012
The ZX Spectrum was the successor to Clive Sinclair's ZX-81 and it was a big step forward by bringing in full color and sound to the ZX-range of computers. With an improved case and keyboard, tt had an entry price of £125 came in two versions, one with the basic 16K of RAM and the other with a 32K RAM extension that provided 48K of RAM and was capable of running games software of a quality that made it worth buying just for fun.
The quintessential "home computer" the ZX Spectrum served as an excellent introduction to computer science and to computer programming for tens of thousands of enthusiasts of all ages. It was the best micro produced by any UK company and sold millions and it was the UK micro that managed to penetrate the US market.
The I Programmer team has good reason to remember the Spectrum and looking back it now seems incredible that so much could be achieved with such primitive hardware.
At the time, however, the machine, and what it was capable of, was a breakthrough. In the Preface to "An Expert Guide To the Spectrum", Mike James wrote:
The Sinclair Spectrum is a phenomenally successful micro-computer, and deservedly so. It is always surprising to discover how much it can achieve with so little programming effort. It can be considered a revolutionary machine because it introduces new ways of doing things.
Related Articles
Clive Sinclair And The Small Home Computer Revolution
Sir Clive Sinclair Dies Aged 81
---
Geany 2 Simplifies Project Creation
30/10/2023
Geany 2.0 has been released 18 years after the original version. This release makes it simpler to create projects from existing directories with sources.
---
Leporello.js - The Next Gen JavaScript IDE
14/11/2023
Leporello.js is an interactive functional programming IDE for JavaScript with debugging superpowers. Let's look at what makes it different from traditional IDEs.
More News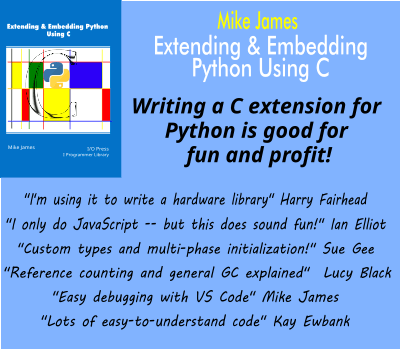 Comments
or email your comment to: comments@i-programmer.info
<ASIN:0246120479>
<ASIN:0246120258>
<ASIN:0246122781>
<ASIN:0246125152>
Last Updated ( Sunday, 24 April 2022 )