Alan Turing at Bletchley Park
Written by Historian
Friday, 01 June 2012
A video in which IEEE Computer's multimedia editor Charles Severance visits Bletchley Park, a new contribution to the Alan Turing Centenary celebrations, makes the link between Turing's wartime service and his other achievements.
During his lifetime Alan Turing's work as a code breaker at the Government Code and Cypher School was so secret that his family, his friends and his post-war colleagues know nothing about it. As part of the 100th Anniversary of Turing's birth, Charles Severance, IEEE Computer's multimedia editor, went to Bletchely Park where he was able to learn a great deal about Turing's contribution both to cryptanalysis and to the birth of the computer age during World War II.
In a podcast for his Computer Conservations column in IEEE Computing about this visit, Charles Severance states:
As a computer scientist you owe it to yourself to visit Bletchley Park. It's a necessary pilgrimage that helps y fully understand the foundations of our field. What's particularly striking is the juxtaposition of the Bombe, as a highly developed mechanical computing device, and then the first generation of electronic computing machines in the form of Colossus. Between the two devices you can see the seeds of the electronic computing age. Its like comparing a highly refined horse drawn carriage to the earliest automobile.
If you can't make it in person to Bletchley Park and the National Museum of Computing this video fills the gap.
In its initial segment Severance meets Joel Greenberg who explains how Turing was recruited as one of the smartest talents in Britain to solve the difficult problems in cryptography at the outset of the war. Greenberg explains how it was the Poles who had made the initial breakthrough with the Enigma machine, giving credit to Rejewski, Rozycki and Zygalski who handed over their work and a replica machine to the team at Bletchley Park, of Turing, Welchman and Keen.
The Poles had already created a machine they called the Bomba and, as Paul Keller goes on to recount, the Bombe built at Bletchley Park was given this name in honor of the Poles' contribution. He also explains how Turing understood the weakness of their method and devised instead a crib-based system that allowed informed guesses to be made.
From the Bombe decrypting the Enigma traffic, the video moves on to Colossus, built to break the more sophisticated Lorenz SZ42 encryption, and its role in Operation Overlord, D-Day.
One of the highlights of the video, in a segment presented by Kevin Murrell, is seeing Colossus running as if doing code-breaking in the final months of the war.
The final few minutes of the film return to Turing relating how he moved on to the National Physical Laboratory and then to Manchester, parts of the story covered in the three Turing and His Times videos and in our article Alan Turing's Ace.
Related Articles
Turing Centennial Celebration at Princeton
Bletchley Park - site of national (UK) importance
Google extends support for Bletchley Park
Commemorative Stamp for Alan Turing
To be informed about new articles on I Programmer, sign up for our weekly newsletter, subscribe to the RSS feed and follow us on, Twitter, Facebook or Linkedin.
---
.NET Core 3 - Microsoft Is Almost Back Where It Started
25/09/2019
Not so long ago Microsoft was a leader in the programming world, now it is a follower. After years of disruption, uncertainty and general abandonment .NET has made it back to where is was with .NET Co [ ... ]
---
TensorFlow 2 Offers Faster Model Training
02/10/2019
There's a new version of Google TensorFlow with faster model training and a move to Keras as the central high-level API used to build and train models.
More News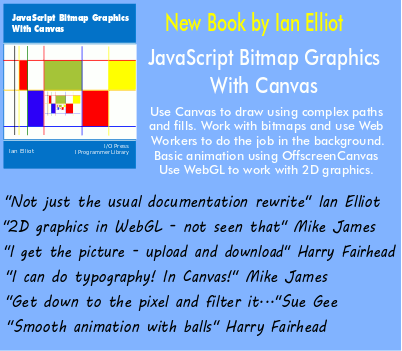 Comments
or email your comment to: comments@i-programmer.info
Last Updated ( Saturday, 23 June 2018 )