Written by Historian
Monday, 28 April 2014
A plaque commemorating the birth of the PC Operating System 40 years ago outside the building that formerly housed Gary Kildall's Digital Research office, was unveiled at a ceremony held on April 25, 2014.
The IEEE Milestones in Electrical Engineering and Computing program honors significant technical achievements that occurred at least 25 years ago with bronze plaques placed at an appropriate site with an accompanying dedication ceremony.
One to honor Gary Kildall and the CP/M operating system is now installed in Pacific Grove, California in the sidewalk in front of 801 Lighthouse Avenue, which in the 1970's housed Digital Research Inc (DRI).
DRI staff outside the headquarters office Pacific Grove CA, November 1980. Gary Kildall, in blue jeans, is standing to the right
Photo: Copyright John Pierce
This plaque is now embedded in the paving to the left of the steps in the photograph. With the title "The CP/M Microcomputer Operating System, 1974" its citation reads:
Dr. Gary A. Kildall demonstrated the first working prototype of CP/M (Control Program for Microcomputers) in Pacific Grove in 1974. Together with his invention of the BIOS (Basic Input Output System), Kildall's operating system allowed a microprocessor-based computer to communicate with a disk drive storage unit and provided an important foundation for the personal computer revolution.
In order to convince IEEE that an achievement merits a Milestone award its proposers have to provide a justification in terms of its historical significance. Here is how CP/M's technological importance is summed up on its proposal:
CP/M (Control Program for Microcomputers) was the first commercial operating system to allow a microprocessor-based computer to interface to a disk drive storage unit. CP/M played an important role in stimulating the hobbyist personal computer movement of the 1970s. Its ability to support software programs on a wide variety of hardware configurations enabled early use of microcomputer systems from many different manufacturers in business and scientific applications. Microsoft DOS, as licensed to IBM for the original PC, was written to emulate the "look and feel" of CP/M. Thus CP/M was the forerunner of the operating systems that now power the majority of the world's computers and led to the personal computing revolution.
Another question on the form asks"What obstacles needed to be overcome? to which the answer given is about the making the diskette drive find specific location in which data was stored and transfer it back and forth and it quotes directly from Gary Kildall's unpublished autobiography copies of which were distributed to friends and family.
Kildall worte:
"Memorex ... had come up with the new "floppy disk" to replace IBM punched cards. I stared at that damn diskette drive for hours on end ... trying to figure a way to make it fly. I tried to build a diskette controller … but I, being mainly hardware inept … couldn't get my controller to work. So I built an operting (sic) system program ... I called it CP/M [but] I just couldn't figure out how to make that damn disk drive work. Out of frustration, I called my good friend from the University of Washington, John Torode. He designed a neat little microcontroller and after a few months of testing that microcontroller started to work. We loaded my CP/M program from paper tape to the diskette and "booted" CP/M from the diskette, and up came the prompt *. This may have been one of the most exciting days of my life."
David Laws, one of the proposers of this milestone is a curator at the Computer History Museum and has written a new article, Gary Kildall and the 40th Anniversary of the Birth of the PC Operating System, which provides a fuller account of CP/M's invention and the subsequent history of Digital Research.
One of sources of information cited for the IEEE Milestone proposal is this episode of Computer Chronicles, the TV show that Gary Kildall co-presented between 1983 and 1990. Devoted to Gary Kildall's story this special edition of the show was aired in 1995, the year after his untimely death.
Introduced by Stewart Cheifet it includes comments by Tom Rolander who was the first employee of Digital Research, Gordon Eubanks, creator of the CBASIC compiler which DRI acquired by buying his company Compiler Systems and Alan Cooper, a CP/M applications developers.
---
JetBrains Qodana Adds Taint Analysis For PHP
07/03/2023
Qodana Code Quality platform detects and flags programming errors such as bugs, security vulnerabilities, anomalous code, dead code and the like. Now it adds Taint analysis support too.
---
May Dates For MS Build And Google I/O
17/03/2023
Following a well-established pattern both Google's and Microsoft's Developer Conferences will take place in May. While Google I/O will be mostly virtual, with just a small audience present at its&nbsp [ ... ]
More News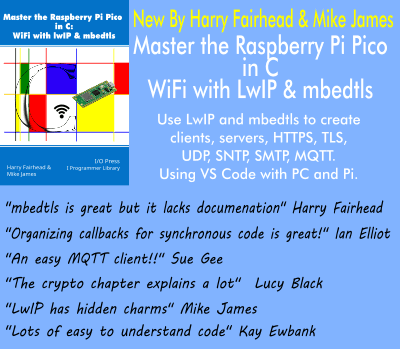 Comments
or email your comment to: comments@i-programmer.info
Last Updated ( Thursday, 02 June 2016 )