Cumberbatch As Turing - Trailers Released
Written by Lucy Black
Tuesday, 22 July 2014
Two official trailers have been released for "The Imitation Game", the biopic in which the role of Alan Turing is depicted by Benedict Cumberbatch.
Alan Turing is a challenging role for an actor. He was a brilliant polymath who is now credited as a genius code breaker who helped to shorten World War II and laid the foundations for modern computing. He was also a homosexual who suffered chemical castration and committed suicide.
The secrecy imposed on all those who worked during at Bletchley Park's war time activities meant that Turing's accomplishments were never widely acknowledged during his lifetime - so having a film that sets out to recreate Turing's part in breaking the Enigma codes seems a good idea.
The Imitation Game will receive its European premiere on October 8th when it will open the London Film Festival at the Odeon Leicester Square. This is the official UK trailer:
The film opens in the USA on November 2014 and this, slightly longer trailer goes in for more scene setting and is more dramatic:
Among the comments on the IMDB site is one that complains that the trailer gives away the story. This is turn has attracted replies pointing out that as it's based on historical fact we already know the ending. Others are indignant that the role of the Polish cryptographers who had already done a great deal to crack the Enigma codes is overlooked.
So how true to history can we expect the film to be?
The script is based on Andrew Hodges 1992 biography, Alan Turing: The Enigma which has consistently attracted praise as being both detailed and a sympathetic treatment that sheds light on all the different facets of a complex and unusual personality. It is therefore disappointing to discover that Hodges himself criticized the movie script for "inaccuracies". In particular he is uneasy about the "love interest" introduced into the film, in particular the casting of Keira Knightly in the role of Joan Clarke.
Hodges also expresses concern about another of the storylines involving John Cairncross, who was later identified as the fifth man in the British spy ring that included Kim Philby and Guy Burgess, saying that it was "ludicrous" that two people working on separate projects at Bletchley would have ever met.
Although I find Cumberbatch as Turing convincing, the trailers raise a number of doubts in my mind about the accuracy of the storyline. So when the film is finally shown we need to remember that is is drama rather than documentary.
---
Surveying Software Supply Chain Security
16/03/2023
Chainguard, the co-creator of Sigstore, has conducted a survey to better understand if and how software supply best practices
are utilized by the industry. We take a look at the findings.
---
The Turing Test Is Past
22/03/2023
... and dead and gone. This long time talking point really isn't relevant since the advent of LLMs like GTP. We may be worried about AI taking our coding jobs, but let us not forget that this is the t [ ... ]
More News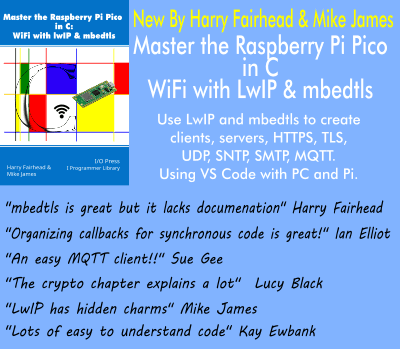 Comments
or email your comment to: comments@i-programmer.info
Last Updated ( Saturday, 02 August 2014 )