Gordon Bell Lifelogging at 80
Written by Historian
Tuesday, 19 August 2014
Gordon Bell turns 80 today, August 19th, 2014. Born in 1934 he has lived through an era in which computers occupied entire building through to being able to carry one in your pocket or around your neck.
Gordon Bell has had a remarkable career that has gone from the era of the mini-computer in which he was an early pioneer to wearable computers which he is currently pioneering as the experimental subject of a Microsoft Research project into lifelogging.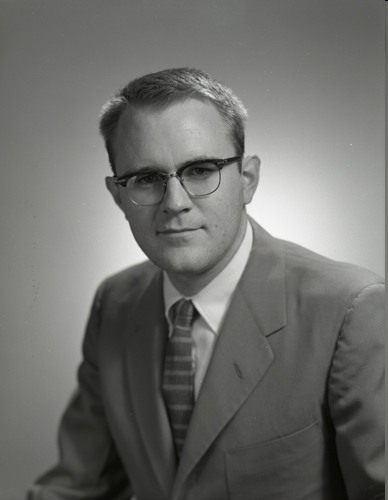 Gordon Bell, Born August 19th, 1934
Gordon Bell was interested in electronics from an early age. His father ran an electrical store in Kirskville the small town in Missouri and he helped out with small jobs such as putting plugs on - eventually graduating to rewiring houses!
As an undergraduate at MIT he studied electrical engineering and worked at a number of large electrical companies as part of his course. However, it was the newly emerging field of electronics that interested him the most. He tinkered with valves as a hobby - building an audio amplifier and took the two modules on digital techniques that his course offered.
In 1957 Bell won a Fulbright scholarship and went off to Australia to study at the University of New South Wales. His time was spent writing software and giving digital design courses - the first at the university. He also met a fellow Fulbright student - Gwen - who on their return to the USA became his wife.
Back at MIT, in the Speech Computation Laboratory, Bell wrote the first Analysis by Synthesis program and worked with the TX-0, the first in a line of mini-computers designed at MIT. Realizing that his goal of adding speech analysis and recognition hardware and software to the TX-0 was next to impossible given the state-of-the-art hardware he looked for a new engineering challenge.
As luck would have it there were engineering challenges a plenty right on his doorstep. Kenneth Olsen, another MIT graduate, had started a small company called DEC, standing for Digital Equipment Corporation, to build modules to work with the TX-0 and in 1960 Bell joined DEC to do - just about everything - programming, architecture and detailed digital design and was responsible for the PDP (Personal Data Processor) range of what were at the time smaller more affordable computers, starting with the PDP-1 - one of the first machines to use transistors.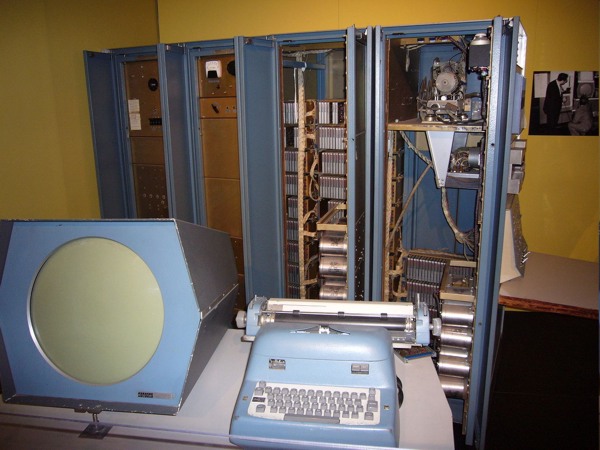 Successive PDP moles followed including the PDP-8, DEC's real breakthrough into the mass market.
Later came the immensely popular PDP-11, which gave DEC the lead in the minicomputer market in the 70s, and although at the time Bell was at Carnegie-Mellon University working on parallel multi-processor machines he played a large role in its design.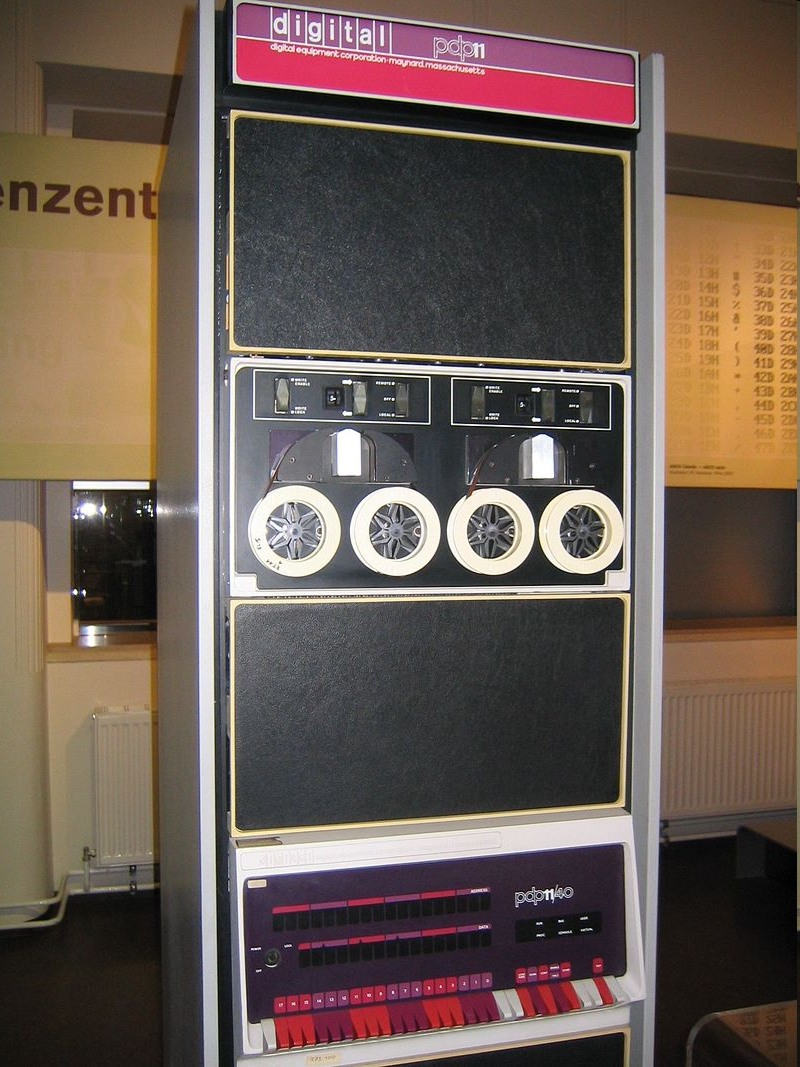 In 1972 he returned to DEC as vice president of engineering and put some of the ideas he had been working on at Carnegie-Mellon concerning multi-processor machines and Large Scale Integeration (LSI). into the VAX-11, the Virtual Address eXtension of the PDP-11.
Also in 1972, came Bell's Law of of Computer Classes, which describes how types of computing systems (referred to as computer classes) form, evolve and may eventually die out.
The definition of the law states:
Roughly every decade a new, lower priced computer class forms based on a new programming platform, network, and interface resulting in new usage and the establishment of a new industry.
At the time the law was proposed classes included mainframes (1960s) and minicomputers (1970s) and in an interview in 1992, by which time networked workstations and personal computers were firmly established Bell said in an interview:
"Twenty-five years from now...computers will be exactly like telephones. They are probably going to be communicating all the time"
And today 24 years later we can see that his prediction was more than justified.
Keen on preserving the past, together with his wife Gwen and with the assistance of DEC, Gordon Bell founded the Digital Computer Museum, later the Boston Computer Museum, in 1979
Bell has been the recipient of several awards. He was the first to be awarded the IEEE John von Neumann Medal in 1992, received the 1991 National Medal of Technology and in 2003 he was made a Fellow of the Computer History Museum, of which was a founding board member, "for his key role in the minicomputer revolution, and for contributions as a computer architect and entrepreneur."
Gordon Bell joined Microsoft in 1995 but had already been involved in the establishment of Microsoft Research in an advisory capacity. His first focus was telepresense, technologies that allow a person to engage with others from a remote place or time - summed up by Bell as being there without really being there, then.
At 80 Gordon Bell is a researcher emeritus working in the Microsoft Research San Francisco Laboratory. According to his home page:
His interests include extreme lifelogging, digital lives, preserving everything in cyberspace, and cloud computing as a new computer class and platform.
Currently he is the "experimental subject" of MyLifeBits a project which is an attempt to fulfill Vannevar Bush's vision of an automated store of the documents, pictures (including those taken automatically), and sounds an individual has experienced in his lifetime. For this, Bell has digitized all documents he has read or produced, CDs, emails, and so on. He continues to do so, gathering web pages browsed, phone and instant messaging conversations more or less automatically using wearable devices and has co-authored a book in connection with this project. It is available in two editions Total Recall: How the E-memory Revolution Will Change Everything (2009) and Your Life, Uploaded: The Digital Way to Better Memory, Health, and Productivity (2010).
Bell has been the recipient of several awards. He received the 1991 National Medal of Technology and was the first to be awarded the IEEE John von Neumann Medal in 1992.
As well as receiving prizes he has also funded one; the Gordon Bell Prize (administered by the ACM and IEEE) was established in 1987 and is awarded annually for the application of parallel processing to real scientific and engineering problems.

Already a fellow of the American Academy of Arts and Sciences (1994),American Association for the Advancement of Science (1983), Association for Computing Machinery (1994)and IEEE (1974), in 2003 he was made a Fellow of the Computer History Museum, of which was a founding board member, "for his key role in the minicomputer revolution, and for contributions as a computer architect and entrepreneur."
For more about both his life and the machines he designed see Gordon Bell And DEC - The Mini Computer Era.
---
IBM Announces WatsonX AI Platform
22/05/2023
IBM has announced IBM watsonx, a new AI and data platform. It includes an AI development studio with access to IBM-curated and trained foundation models and open-source models, access to a data store [ ... ]
---
30 Years Ago World Wide Web Released Into Public Domain
05/05/2023
The World Wide Web (W3) was released into the public domain on April 30th, 1993 after CERN had been unable to interest either commercial software companies or the European Union in taking over re [ ... ]
More News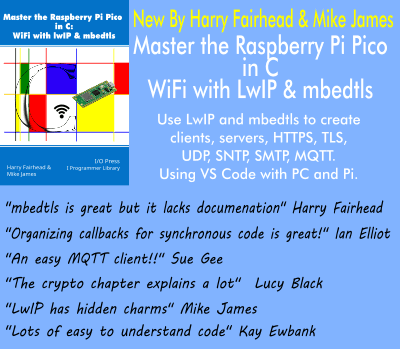 Comments
or email your comment to: comments@i-programmer.info
<ASIN:0525951342>
<ASIN:0452296560>
Last Updated ( Tuesday, 19 August 2014 )