Tony Sale Computer Conservation Award 2014
Written by Sue Gee
Monday, 10 November 2014
The joint winners of 2014 Tony Sale Award for computer conservation are a restoration project of late 1950s computing by the Computer History Museum in California and the virtual reconstruction of the 1930s Zuse mechanical computer by the Free University of Berlin.
The award, which honors Tony Sale who led the team that rebuilt the Colossus computer, was initiated in 2012 by the Computer Conservation Society (CSS) with sponsorship from Google.
This is the second time it has been presented and team leaders from the winning projects, Professor Raul Rojas for Z1 Architecture and Algorithms and Robert Garner for the 'IBM 1401 Demo Lab' received their awards at a ceremony in London.
The IBM 1401 Demo Lab is a classic reconstruction of the 50-year old commercial computer that marked the transition of IBM as a supplier of accounting machines to it becoming the dominant supplier of the mainframe era. The project to restore two 1401s together with the ancillary equipment including the famous 1403 chain printer involved 20 volunteers over ten years. They are now on permanent display at the Computer History Museum in California where the working system is demonstrated twice a week.
The judging panel commented:
"The IBM 1401 Demo Lab is a flawless restoration of a machine that signalled a turning point in the computer industry and the use of computers in business."
The Z1 Architecture and Algorithms project is a virtual reconstruction of the Z1, one of the world's earliest computers originally built in 1936-38 and destroyed in a bombing raid in 1943.
In the 1980s when he was in his 70s, Konrad Zuse embarked on a reconstruction of the Z1 which is now exhibited at the Technology Museum in Berlin. However, with 30,000 parts the reconstruction of the mechanical computer was unlikely to be robust or reliable enough for regular operation, so a team led by Professor Paul Rojas began a virtual reconstruction which has led to the construction a 3D visual simulation of the arithmetic unit for deployment on the web.
(click in image to go to simulation)
In addition, hundreds of high resolution photos of the Z1 enable web users to explore the machine from any angle at very high resolution.
The judging panel said:
"Z1 Architecture and Algorithms is a remarkable vision of how such complex artefacts might be delivered to a worldwide audience. It is a project that will undoubtedly give museum curators pause for thought."
Six other projects were nominated for the award. Two of these were restoration projects - 1970s DEC PDP computers at The Rhode Island Computer Museum and PRS 4, a restoration of a 1973 Polish micro-computer at the Muzem Historii Komputerow i Informatyki in Katowice, Poland. Another entry, from was WITCH-E, an educational project based on the Wolverhampton Instrument for Teaching Computing from Harwell (WITCH).
The remaining three are collections which are well worth visiting either online or in person:
www.technikum29.de - Technikum29 Computer History Museum in Frankfurt am Main, Germany
www.analogmuseum.org - Analogue Computing Museum collection in Schwalbach, Germany
www.computermuseum.org.uk - Jim Austin Computer Collection in York, England
At the awards ceremony on November 6, Martin Campbell-Kelly, who led the judging panel, said:
"The eight excellent entries for the 2014 Tony Sale Award from four different countries clearly demonstrates how computer conservation is flourishing more than 20 years after Tony Sale embarked on his pioneering and awe-inspiring reconstruction of a Colossus Mk II, a world-famous exhibit at The National Museum of Computing on Bletchley Park."
Rachel Burnett, Chair of the CCS, said:
"The late Tony Sale would have been delighted with the entries that we have had in the year of the silver jubilee of our Society that he co-founded with Doron Swade. The computer conservation movement is dynamic and growing apace. Through the Tony Sale Award, we salute the computing pioneers of the past and the dedication of those today who breathe vibrant life into our incredible computing heritage."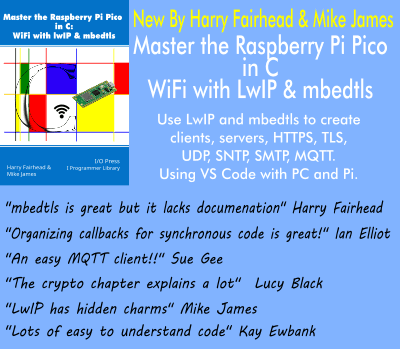 Comments
or email your comment to: comments@i-programmer.info
Last Updated ( Monday, 10 November 2014 )