Computer Visionary Alan Kay Turns 75
Written by Historian
Wednesday, 20 May 2015
Alan Kay, the computer visionary whose Dynabook concept was a futuristic idea in the 1970s of the sorts of devices we now use, celebrates his 75th birthday this week.
Alan Curtis Kay, born May 17,1941
Alan Kay is a theoretical computer scientist of a very strange sort. Instead of having theories of how computing hardware or software might be implemented, what you might call the inside view, he has spent his career thinking about how the machine should be used - the outside view. He is seen as a visionary as so much of what he imagined decades ago has eventually become what we now take for granted.
Kay is perhaps best known for his contribution to the object-oriented language Smalltalk that brought with it a powerful and easy to use programming environment. One of Kay's key ideas was that a good computer interface should be easy enough for children to use.
The article in our history section on Alan Kay looks at how this conviction steered the direction of his work at Xerox Park, leading to the invention of the Smalltalk language and the concept of the Dynabook as a personal computer that children could use.
Kay left Xerox PARC in the early 1980s to move to Los Angeles. In 1983, Kay worked for Atari for a year before joining Apple Computer. It was while at Apple that Kay's research team developed Squeak, an open-source SmallTalk language. Then in 1997 Kay moved his team to Walt Disney Imagineering, Disney's design and development arm to continue his work on this language for children and stayed there until the Disney Fellow Program ended.
In 2001 Kay founded the Viewpoints Research Institute, a non-profit organization dedicated to children, learning, and advanced software development.
Viewpoints Research states it mission as:
We want to start with the teaching and learning of old and new "powerful ideas"; create much better human-computer environments that allow for authoring, sharing and representing the new ideas; create new user-interfaces that can help children and adults "learn and do" the new ideas; and, invent new, fundamental computing technologies to serve as the raw material for the next stage of the computer revolution. We build everything we invent and we engineer our prototypes for the greatest usability.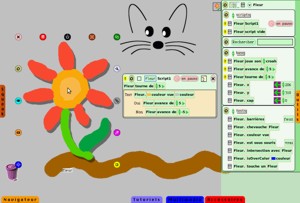 Squeak, which influenced Scratch and more recently Waterbear - a visual language for Javacript, led to two other open-source projects - the Etoys System and Croquet.
Etoys is a child-friendly computer environment for use in education. It was used by the One Laptop Per Child project, on its XO-1 educational machine and in 2009, the Squeakland Foundation was created by Viewpoints Research as an initial step in launching the foundation to continue encouraging development and use of Etoys as an educational medium.
Croquet is an open source networked 2D and 3D environment for collaborative work. It was released in 2007 and although the Croquet SDK then ceased active development, the technology continues under the Open Cobalt effort.
Having received the ACM's Software Systems Award for the |Smalltalk project in 1987 along with Adele Goldberg and Dan Ingalls, Kay won the ACM Turing Award in 2003 and the Kyoto Prize in 2004.
Photo credit: Marcin Wichary (Wikipedia)
---
What's Hot In Software Engineering in 2019
06/03/2019
The most popular programming languages aren't always the same ones as those that are in demand. And those that are in demand are different in different parts of the world.
---
World Wide Web's 30th Anniversary
12/03/2019
Sir Tim Berners-Lee used the occasion of the World Wide Web's 30th anniversary to reflect on how the web has transformed the world and to acknowledge the problems that need to be tackled.
More News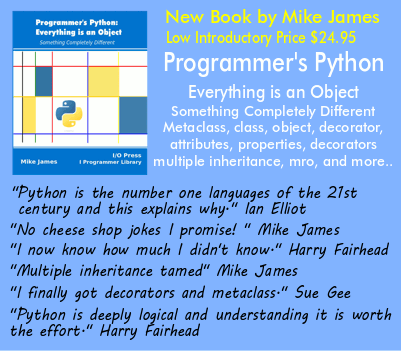 Comments
or email your comment to: comments@i-programmer.info
Last Updated ( Wednesday, 20 May 2015 )