Woz To Be Immortalized In Wax
Written by Sue Gee
Sunday, 31 May 2015
As the result of a public vote, Apple co-founder Steve Wozniak will be the next tech pioneer to be cast as a waxwork by Madame Tussauds. Once his statue is complete Steve Wozniak will be on display next to Steve Jobs in San Francisco.
Having already made wax figures of Steve Jobs and Mark Zuckerberg, the Madame Tussauds museum recently put out a call for nominations for who should be next, with the stipulation that the nominees have a connection with the Bay Area. The shortlist was then whittled down to ten, including Google co-founder Larry Page, Tesla's Elon Musk, Marc Benioff of Salesforce, Facebook's Sheryl Sandberg and Marissa Mayer of Yahoo.
Any of them would look great as wax figures, but outcome of the public vote was a clear winner - Steve Wozniak.
Woz, who is in the process of moving to Australia, is thrilled to be continuing to have a presence on the West Coast of the United States. He said:
"I am incredibly excited to be inducted into the Madame Tussauds family. I remember visiting the London Museum as a kid, and how cool it was to see Mark Knopfler's figure in wax. I can't wait to see my figure next to Jobs – it'll be just like old times."
Having co-founded Apple and been the electronics genius responsible for the hardware of the Apple I and II, Woz ended his active involvement with Apple in 1987, although remaining on the payroll and a shareholder. In recent years much of his time had been devoted to philanthropy and public speaking.
For the story of the way in which Woz and Steve Jobs formed the computer company that still dominates after 40 year follow the links below.
---
Adopt Nybble - OpenCat's First Kitten
28/10/2018
A crowdfunding campaign on IndieGoGo for Nybble, described as the "World's Cutest Open Source Robotic Kitten", has already achieved 95% of its $50,000 goal and there's over 3 weeks left for it to incr [ ... ]
---
Visual Studio Roadmap Promises Better Debugger
19/10/2018
Microsoft has updated its roadmaps for Visual Studio for Mac and Visual Studio 2019, promising a faster and more reliable code editor on the Mac, and a better debugger for VS 2019.
More News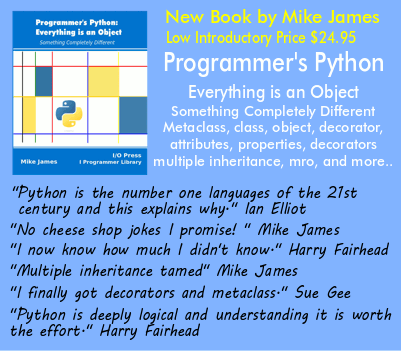 Comments
or email your comment to: comments@i-programmer.info
<ASIN:B00C2UUB9Q>
<ASIN:0755314085>
Last Updated ( Sunday, 31 May 2015 )