The Imitation Archive A Soundscape of Computer History
Written by Sue Gee
Sunday, 01 February 2015
Award-winning sound artist and composer Matt Parker has embarked on a project at the UK's National Museum of Computing to capture the sounds of 70 years of computing and to use it as the basis of new musical compositions.
The aim is to produce a permanent sound archive of the restored and recreated working machines at TNMOC from the code-breaking Colossus computer up to those of the present day. Other machines that are expected to be recorded include the wartime Robinson and Tunny code-breaking equipment, the world's oldest original working digital computer the Harwell Dekatron / WITCH, the world's oldest original working digital computer the Harwell Dekatron aka WITCH, which you can hear in action in this video:
The archive will be lodged in the British library as well as TNMOC and Matt Parker will use the audio material to create a series of interlinked musical compositions that will reflect the development of computing over the past 70 years.
Matt Parker was awarded the Deutsche Bank Creative Prize in Music in 2014 for The People's Cloud, an ongoing project on the ecology of the internet that involves capturing the sounds of data centres.
Of this new project he.said:
"The sounds of handheld devices are all around us today and I am thrilled to have the opportunity to look back to where modern computing began, in Bletchley, and trace the rapid growth of technology through an original sound archive. I want to explore the sonic impact of computing within contemporary society. The National Museum of Computing offers a truly unique place to hear these sounds across the decades."
The sounds of Colossus and the WITCH (pictured with Matt Parker above) are certainly distinctive, but what other sounds do you regard as evocative?
The clunk of an IBM card punch machine
The whine of an acoustic modem
The rattle of a dot matrix printer
A cassette data tape being loaded
A Windows startup
The Imitation Archive project is being funded by the Arts Council and like TNMOC's major restoration projects, progress towards the Imitation Archive will be shared with visitors, both to the museum and online.
Although located in the grounds of Bletchley Park, it occupies Block H the wartime huts erected in 1944 to house Collossus, TNMOC hasn't benefited from any of the government or lottery funding that has been awarded to Bletchley Park and recently an ugly fence has been erected to separate it from the main Bletchley Park mansion. TNMOC has to raise funds separately through its own efforts. A pledge by an individual benefactor of £1 million if matched funding is found means that currently every pound or dollar donated to the TNMOC will count double.
---
Apple Announces App Privacy Revamp
11/11/2020
Apple has released details of an overhaul of app privacy disclosure that will affect any developer with an app on the Apple Store.
---
Microsoft Adds Custom Data Types To Excel
03/11/2020
Microsoft is adding support for custom business data types to Excel. The addition will be made to Excel for Windows for Office 365 subscribers. The new facility seems powerful, but likely to cause con [ ... ]
More News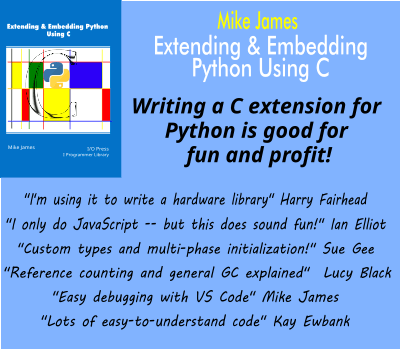 Comments
or email your comment to: comments@i-programmer.info
Last Updated ( Sunday, 01 February 2015 )