Written by Historian
Saturday, 18 July 2015
Understanding how EDSAC works isn't just of historical interest. It illustrates fundamental principles of computing.
Over the years we at I Programmer have followed the project to rebuild EDSAC, originated under the auspices of the UK's Computer Conservation Society in 2011 and already have some videos of it in action (see EDSAC Display Officially Opened)
Even so we were pleased to discover these two videos from Computerphile who visited TNMOC (The National Museum of Computing) based in the grounds of Bletchley Park where the historic computer is on permanent display.
In the first of the two videos Andrew Herbert, who is the EDSAC rebuild project leader provides the background. EDSAC, or Electronic Delay Storage Automatic Calculator which was built as Cambridge University's first computer in the late 1940s.
As he explains at the start of the video, its an important computer by being the first one to be built to allow people to solve problems, as opposed to government use for military purposes. As its name indicates, it was also the first one to have a programming system of a kind that a modern programmer would recognise.
If you have familiar with the story of EDSAC, this 10-minute clip also gives a 10-minute overview of the rebuild project.
The second video is the one that we found really interesting as it looks at how EDSAC functions and looks at the design decisions that influenced it.
In this 10-minute clip we why its word length is 36 and why not being able to use mercury delay lines in for the rebuild isn't a problem given that EDSAC was originally designed to accommodate upgrades.
Even though the replica is already a working computer the rebuilt project is still ongoing. We will continue to hear more about this remarkable computer.
---
.NET 8 Released
15/11/2023
.NET 8 has been generally released. This is the latest long term support (LTS) version that will be supported for the next three years. Microsoft says the new version delivers improvements to the perf [ ... ]
---
Chatbots Hallucinate - Word Of The Year
25/11/2023
The propensity of AI-powered chatbots to provide misinformation is referred to as "hallucinating" and is something that has come to popular attention - to such an extent that the verb "hallucinate" ha [ ... ]
More News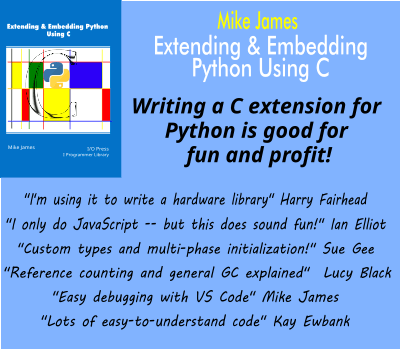 Comments
or email your comment to: comments@i-programmer.info
Last Updated ( Saturday, 18 July 2015 )