Celebrate Charles Babbage's Birthday With LEGO
Written by Sue Gee
Saturday, 26 December 2015
Charles Babbage was born in England on Boxing Day (December 26th) in 1791 and in the 19th century designed calculating engines that were the visionary forerunners of today's computers. Would you like your own model of the Analytical Engine? If so lend your support to the campaign for the Lovelace and Babbage LEGO set.
Charles Babbage
(December 26, 1791- October 18, 1871)
Babbage was born in the age of the Industrial Revolution and had plans to harness the power of steam for many different devices, the most ambitious of which was the Analytical Engine, now thought of as the greatest machine never built.
It wasn't built in his lifetime, but there was a partial build of it in 1910. Now an ongoing project named Plan 28, a reference to the extensive documentation left by Babbage, to build it by the 2030s, 200 years after it was originally designed.
1910 partial build of the Analytical Engine
The LEGO set version isn't nearly as intricate but as it has been designed to house a Raspberry Pi (not included in the kit) you can put it to work!
The set, if it is approved will contain
Analytical Engine (inc. store, mill, barrels)
glass roof (removable)
​two easy access 'service hatches'
gas lamps
punched cards
Charles and Ada minifigures and a pet owl
The proposal was for the set to be available in time for the 200th anniversary of Ada Lovelace's birth - December 10, 2015. Although it hadn't gained the 10,000 supporters needed for LEGO to view it as a viable proposition it has had enough (currently over 7,000) to be granted extra time.
Voting for the Lovelace and Babbage LEGO set doesn't commit you to ever purchasing one, but you do have to sign up to the LEGO Ideas site and answer some marketing questions.
To learn more about Babbage and Lovelace and Plan 28 see links to other articles on this site below.
---
Spatial Data Management For GIS and Data Scientists
24/11/2023
Videos of the lectures taught in Fall 2023 at the University of Tennessee are now available as a YouTube playlist. They provide a complete overview of the concepts of GeoSpatial science using&nbs [ ... ]
---
PHP 8.3 Released
28/11/2023
PHP 8.3 has been released with improvements including explicit typing of class constants, deep cloning of readonly properties, and additions to randomness functionality.
More News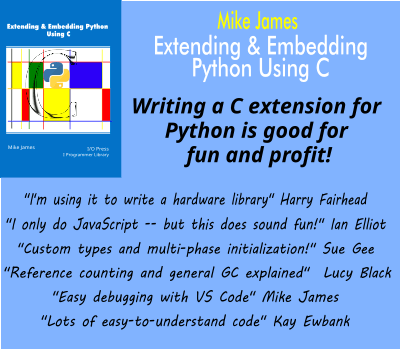 Comments
or email your comment to: comments@i-programmer.info
Last Updated ( Friday, 23 December 2022 )