Huawei Blocked From Android - The Ascendance Of A New OS?
Written by Harry Fairhead
Monday, 20 May 2019
Google, following the political line, has revoked Huawei's Android licence. Given Huawei has plans to be the biggest phone maker in the world, what does this mean for the Android community?
How serious this is for Huawei is a measure of how open, or rather not open, Android has become. Google has been slowly but surely making the whole Android experience increasingly tied to its proprietary services. While it isn't clear exactly what Google will allow Huawei to access, it is likely that it will stop the use of Google's official version of Android, block access to the Play Store, block all Google services and apps such as You Tube, Maps, Gmail and the Chrome browser.
It seems that the changes only apply to new devices, so if you have a Huawei phone or tablet it should continue to work as before and you should get updates for apps, though almost certainly not to the OS.
Reuters quotes a Google spokesperson:
"For users of our services, Google Play and the security protections from Google Play Protect will continue to function on existing Huawei devices"
The ban will also have minimal impact in the Chinese market because most Google mobile apps are banned and there are already home-grown alternatives. Outside of China the effect is likely to be much bigger. The Play Store is the source of apps that most Android users expect to use and, while there are others, the lack of official Google support is going to be very noticeable making Huawei's Android look like a second-class citizen. Of course, Huawei can continue to use Android as the core OS is open source via the Android Open Source Project (AOSP), but it won't be getting any technical help and support in customizing it.
So what is it likely that Huawei will do?
The only successful fork of Android is Amazon's Fire which comes complete with Amazon's services and its own app store, which has a good number of apps. However, Fire users often complain about not having access to the Play Store and not being able to use Chrome, Maps and the YouTube app. There is also the fact that, at the moment, there are no Fire Phones, although that might be going to change in the near future.
The Fire fork indicates that it is possible to make a successful version of Android based on the open source code, but Huawei isn't a media company like Amazon and might find it harder to find content to make its own fork attractive. In a statement reported by Reuters, Huawei claims to have been working on alternatives just in case Android was to become unavailable to it. This could refer to LiteOS, which while being thought of as an IoT OS has been used in smartwatches and smartphones. It is a small, 10KByte, kernel and it can run JavaScript and compiled native code.
Despite the fact that Huawei has stated that LiteOS, open source on GitHub, is not a competitor to Android, this might be its secret weapon and it might become the third mobile operating system and one that has better integration with small, low power IoT devices than Android or iOS. While this isn't the intention of the political moves against the company, the unintended consequences might have a big impact on the future of home automation and the domestic IoT ecosystem, let alone phones.
More Information
Exclusive: Google suspends some business with Huawei after Trump blacklist - source
https://github.com/LiteOS/LiteOS
Related Articles
Google Invests $22 Million In A Fork Of Firefox OS
Mozilla Gives Up On Firefox OS
Sailfish OS Reaches 1.0 And Targets Android
Nokia Pulling the Plug on Symbian and Meego
To be informed about new articles on I Programmer, sign up for our weekly newsletter, subscribe to the RSS feed and follow us on, Twitter, Facebook or Linkedin.
---
All You Wanted To Know About AI From DeepMind
03/09/2019
The DeepMind podcast is hosted Dr Hannah Fry and attempts to give answers to the most frequently encountered questions about Artificial Intelligence.
---
Perl 6 To Become Raku?
30/08/2019
Rumours of a name change for Perl 6 seem to have been correct - or are they? Perl 6 could probably go down in history as the most dithery language of all time.
More News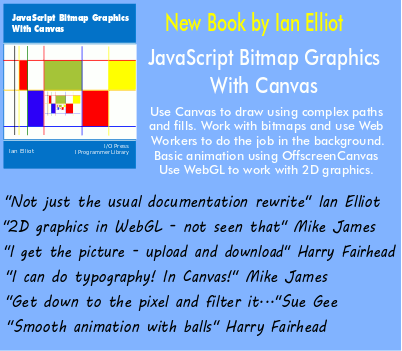 Comments
or email your comment to: comments@i-programmer.info
Last Updated ( Tuesday, 21 May 2019 )