What Is Huawei's New Operating System
Written by Mike James
Saturday, 15 June 2019
Huawei needs a new mobile operating system and is busy trademarking HongMeng, but what more can we say about it other than its name?
Faced with sanctions that means it can't make use of Google's version of Android, what is a phone manufacturer to do but create their own replacement. Sitting on the sidelines we all want Huawei to innovate and create something completely new - after all it couldn't be worse than Android, which is bloated, confusing and under threat from Oracle, from a programmer's point of view. So we sit back and fantasize about operating systems that might be. We even indulged my fantasy with the idea that it might be their existing IoT operating system ArkOS - Huawei Blocked From Android - The Ascendance Of A New OS?
Well I have to admit that I think I'm wrong. I also think all those other speculations about Sailfish and FirefoxOS are also wrong. Android has too tight a grasp on the end user market to risk breaking rank. So we sort of know that the Android replacement will be called HongMeng which according to Wikipedia is:
"a word play, translated as "Mists-of-Chaos", "Vast Obscurity", "Big Concealment", "Vital Principle", "Natural Energy" and "Big Goose Dummy"
Well there you are - draw your own conclusions...
China Daily also reports that:
"The agency-only institutional brokerage firm Rosenblatt Securities said in a smartphone supply chain report that Huawei has allegedly shipped 1 million smartphones with its self-developed "HongMeng" operating system onboard for testing."
One million is a lot of phones and it also suggests HongMeng is more than vapourware - or should that be mistware. It also says:
According to the report, Huawei's in-house software is said to be compatible with all Android applications and has "increased security functions to protect personal data".
So it looks as if we are talking about fork of Android rather than anything new. This also seems true according to a secret email leaked to xdadevelopers which was encouraging developers to publish their Android apps on the AppGallery - Huawei's version of the Play Store. The email claims that AppGallery has over 270 million monthly users. It also claims 560K developers in the AppGallery community. Of course it could be unconnected, but we all know that correlation is causality - or something like that.
There is one big problem with this master plan. Many of the big name apps that Huawei really needs - Facebook, You Tube etc are US based and so covered by the ban. Can Huawei really find a way round this or provide replacements? Perhaps one way around the problem is to implement PWA applications running in a browser, but this too is a big problem. Has Huawei really thought this through?
It should come as no great surprise that the simplest way to replace Android is by Android. At this point you can come in and point out that without Google's Play Services Android isn't Android and HongMeng is doomed to fail. We already have an example of an Android fork that works perfectly well and is popular in its own right without any Play Services - Amazon's Fire. Can Huawei find ways to provide maps, a gmail equivalent, app statistics, database services and so on. It probably can do this, and if it can find some compelling reason for end users to prefer its services - something like Amazon's Alexa or some other AI innovation then it might just take off.
More Information
Related Articles
Huawei Blocked From Android - The Ascendance Of A New OS?
Google Invests $22 Million In A Fork Of Firefox OS
Mozilla Gives Up On Firefox OS
Sailfish OS Reaches 1.0 And Targets Android
Nokia Pulling the Plug on Symbian and Meego
To be informed about new articles on I Programmer, sign up for our weekly newsletter, subscribe to the RSS feed and follow us on, Twitter, Facebook or Linkedin.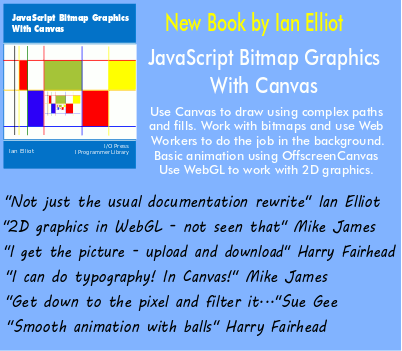 Comments
or email your comment to: comments@i-programmer.info
<ASIN:1871962544>
<ASIN:1871962552>
<ASIN:1871962536>
Last Updated ( Saturday, 15 June 2019 )