Why Outsource Mobile App Development
Written by Kaley D. Spenser
Friday, 26 June 2020
Outsourcing mobile development is an obvious solution for those companies that need to build an app. Here are six good reasons to convince them to do so.
The success of any company is contingent on its capability to manage resources efficiently. It goes without saying that modern high-end technologies are a must for those who want to achieve success on the market or at least keep the existing position. Any business owner or CEO who doesn't have in-house developers and wants to enhance remote productivity, improve income, or be successful in their niche should consider outsourcing mobile app development.
Before starting to think about how to outsource mobile app development, first weigh all the pros and cons to make the right decision. Here's a detailed overview of the main reasons why hiring an outsourced mobile app development team is a good idea and what the benefits are.
Timely Delivery
Outsourcing application development guarantees agility. From the point of view of the business owner, there's no need to spend time and search for in-house developers to complete their mission. Recruiting and hiring are time-consuming processes. In such a scenario, giving the task to professionals, people who are ready to put hands to a task at any moment, makes good sense. They have everything to complete this mission. Moreover, the whole development process takes less time when experts are working on this task round-the-clock. Besides, when dealing with experts in mobile development, you can save the precious time of your team. Instead of being distracted with a new area of expertise, they will be engaged in the improvements of existing projects.
Rely on skilled professionals
When choosing a mobile app development outsourcing team, you can benefit from their years of experience. They know about software development and can provide with valuable advice, discuss the issues and respond to questions, allowing the business owner to make much better decisions that benefits the project.
Bear in mind that when people are engaged full time in software development, they keep their knowledge up to date. Simply put, they understand what innovations to apply to built a robust application that will definitely meet the needs of your project. They know about the latest software development strategies and are always ready to apply their knowledge into practice. They will build a mobile app that will help a business grow!
Save On Costs
If the goal is to reduce the workload on an organizations employees and to cut costs, outsourcing development might be the right solution. The price for an outsourced project can be 75% lower than if this project is performed by an in-house team. The average cost of mobile app development completed by in-house experts depends on a few aspects, such as:
Salaries of developers

Project length

Maintenance costs

What platforms are used
The average price varies from $60,000 to $120,000 per year. The price can be higher because applications are rarely maintained by only one developer. Spending too much on in-house software development may cause a company to exceed its budget. By outsourcing, savings can be made on the costs of training, on overtime and expense benefits that in-house experts expect. By reducing the workload on in-house employees businesses gain more productivity.
Avoid unnecessary spend on tools and licenses
Software development often requires the use of tools that are licensed on a per-seat basis, requiring monthly payments. For in-house development such costs are unavoidable and the licences themselves need to be monitored so that when they are due to expire the subscription is renewed on time. There's also the need to maintain an up-to-date toolchain. From the point of view of the business owner, outsourcing is the solution to avoid such issues. Sign a single contract with a professional team, discuss all the issues of your project, and wait until the product is ready. You don't go into details of what tools are needed, how much they cost, and when you should buy a subscription. The professionals will take care of all the necessary tools. As a result, there's no need to worry about the things you don't actually understand.
Ongoing Support
Every software product requires professional support. They are always in need of continuous improvement. When choosing to outsource, you'll have a team that is interested in your project. They will always keep it updated, monitor what customers say about it, etc. If any issue, including security concerns, arise, you'll know that you have someone to tackle all these challenges.
Improved Budgeting
The true costs of software development may differ from the estimated costs. Moreover, according to research from Forrester, companies that are interested in in-house development should always set their budgets higher as they never know what to expect. On the other hand, outsourcing mobile app development to professionals in this niche, provides confidence that they can properly predict costs. As a result, a company can adequately manage its budget and much better allocate funds to other projects. Simply put, choosing to outsource, brings protection from unbudgeted expenses.
Outsourcing companies always maintain a high level of transparency throughout the whole development process. It guarantees smart mobility. For those hesitating and undecided what option to choose (in-house or outsource development) the right answer is contingent on the situation. However, we can see that outsourcing has lots of benefits! Moreover, if you deal with professionals in this niche, there's no risk!
To be informed about new articles on I Programmer, sign up for our weekly newsletter, subscribe to the RSS feed and follow us on Twitter, Facebook or Linkedin.
---
PeerDB Brings Real Time Streaming To PostgreSQL
23/11/2023
PeerDB is an ETL/ELT tool built for PostgreSQL. It makes all tasks that require streaming data from PostgreSQL to third party counterparts as effortless as it gets.
---
Othello Solved - It's A Draw!
10/11/2023
The board game Othello, also known as Reversi as it played by reversing the colors of black and white disks, has been solved using alpha-beta pruning. Given "perfect play", that is a situation in [ ... ]
More News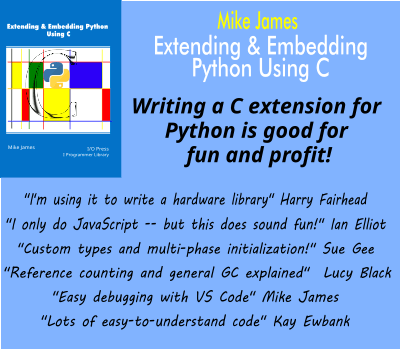 Comments
or email your comment to: comments@i-programmer.info
Last Updated ( Friday, 26 June 2020 )