Microsoft Remote Desktop For Android, iOS and OSX - Now Windows Is Everywhere
Written by Mike James
Friday, 18 October 2013
Microsoft has delivered an application that could change everything and give Windows a chance in the new post-PC world by making the PC important again.
So you want Office, or some other application that has long been available on your desktop, on your iPhone. The solution isn't to port the application to the new environment. The solution is to port the old environment to the new device.
Remote desktop has been a feature of Windows since XP, but Microsoft has never really managed to understand how powerful a feature it is. Now with BOYD (Bring Your Own Device to work) becoming increasingly popular, the problem of allowing personal devices to work in a controlled way is very real. In addition there are all those perfectly adequate legacy apps that you can't get at on a phone or a tablet.
The solution has been available in the form of remote desktop for a long time. There are even third party apps that will let you connect to a remote machine using RDP. Having tried a few they generally don't perform well enough to be a real solution.
Now Microsoft has announced RDP apps for Android, iOS and OSX. They are available now and can be downloaded and used for free. After trying the Android app it is clear that this RDP app works and has the enterprise facilities that are needed. It supports domain users and, of course, Remote Desktop Gateway.
If you are working on the local network, or using a VPN to the local network, then you don't need a gateway and you can make ad-hoc connections to any machines that have remote desktop enabled. You can also opt to transfer audio to the local device and the app claims to have improved compression and bandwidth management to facilitate streaming audio and video.
If you have a home desktop computer then this provides an easy way to get access to the applications it runs, but the importance of the new RDP app goes much further for two reasons - Windows 8 and Windows Virtual Desktop Infrastructure (VDI).
VDI allows businesses to set up multiple virtual desktops tailored to different tasks and powered by a Windows Server using Hyper-V. These desktops can be session-based, pooled-shared VMs or personal. This is very flexible and a very easy way to provide access to applications. With the new RDP app administrators can now control users' access via their iPads and Android devices while providing them with all the computing power they need. Of course, to do this Microsoft will sell you the licences you need.
The second important point is that the new RDP app supports Windows 8 touch gestures. This means that if you connect to a Windows 8 machine you get the full touch experience - pinch to zoom, charms, etc. This effectively puts WinRT apps on every Android, iPad and iPhone in existence. You no longer need a new touch-enabled Windows 8 machine because you very likely already have one.
It also has a dropdown virtual keyboard and can operate in mouse mode, so it works just as well with older operating systems including Windows XP Pro.
You can see it in action in the following video - the demo starts at 2:22:
If Microsoft can get the message out then this could be the reason not only to install Windows 8, but to deploy more Windows servers complete with Hyper-V based virtualization. It really could be the start of corporate cloud computing without the need for huge data centers. Of course, this puts Microsoft on a collision course with the third party providers of remote desktop and Citrix, its long time partner, in particular, but it could well be worth it.
The big question that remains is will the message sink in to the average user and admin? If it does then we have a much bigger target platform for WinRT apps than that represented by machines that run Windows 8.
More Information
Related Articles
Brendan Eich Has Seen The Future - Video Streaming Using Just JavaScript
Perceptions of Microsoft's Windows 8 Tablets
To be informed about new articles on I Programmer, install the I Programmer Toolbar, subscribe to the RSS feed, follow us on, Twitter, Facebook, Google+ or Linkedin, or sign up for our weekly newsletter.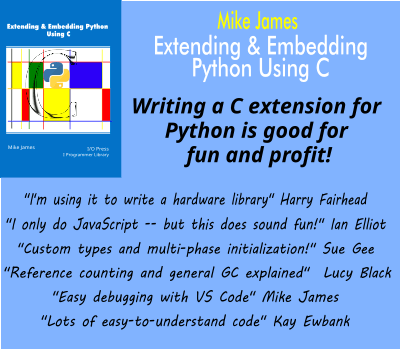 Comments
or email your comment to: comments@i-programmer.info
---
Electron 11 Adds Silicon Support
26/11/2020
Electron 11 has been released with upgrades to Chromium 87, V8 8.7, and Node.js 12.18.3. The new release also adds support for Apple Silicon.
---
World Gone Mad - Computer Vision: The Universal Interface
15/11/2020
This is a good story - a new app allows easier monitoring of diabetes. It is the way that it has been achieved that should give us cause for thought. It reads data from a glucose meter but you can for [ ... ]
More News
Last Updated ( Friday, 18 October 2013 )