RIM - BlackBerry 10 Could Be Bigger Than Windows Phone 8
Written by Lucy Black
Thursday, 27 September 2012
RIM is still pushing ahead with its plans to stay in the mobile phone game. Its annual developer conference is being used to showcase the BlackBerry 10 and its new tools.
RIM needs to keep developers focused on its platform and, while nearly everyone wants to write iOS or Android applications, the point is that coding for Blackberry might be more profitable. The market is, in principle, still quite large at 80 million worldwide users and the BlackBerry App World store only has 100,000 apps compared to 700,000 iPhone apps and 600,000 Android apps. So you could see it as a small, under-populated niche market just right for your apps to grow in. There is merit in being a big fish in a small pond.
Of course there is the issue of how many of the 80 million users are planning to keep their BlackBerrys in the near future. Currently BlackBerrys make up around 5% of sales this year, compared to around 10% last year. Of course the vast majority (85%) of sales are iOS and Android devices (IDC).
If BlackBerry 10 fails to keep its market share then the company's future doesn't look promising and, while there is merit in being a big fish in a small pond, there is no merit at all if the pond dries up.
An update of the developer tools has been announced at this a week's BlackBerry Jam, including a new version of the simulator which has the ten core apps bundled with the phone plus messaging. The Visual Studio plugin for C++ has also been improved.
You can't say that RIM isn't trying to keep its enthusiastic developers loyal. It offered $10,000 guarantee for any app that earned at least $1000 on its own. Now it has gone further (perhaps a step too far) and created a video to thank developers, and presumably encourage them to even further efforts
"This video is a thank you to all developers supporting the BlackBerry platform. Your Developer Relations, Alliance and Developer Tools teams appreciate your enthusiasm and loyalty! We're Going To Keep On Loving You. Shown at BlackBerry Jam Americas Sept 2012."
Before you watch, a warning, it isn't to everyone's taste and you might even describe the whole experience as "cringe-worthy":
The BlackBerry 10 looks good, and it might actually turn out to be the number three player in the market having managed to push Windows Phone 8 into fourth place, but this might not be such a huge achievement as both face the possibility of being crushed under the iOS and Android advance.
The BlackBerry had, and to an extent still has, a loyal band of users, but times have changed. When the Blackberry was new it gained ground by offering a complete solution to the messaging problem. BlackBerry messaging worked well but the world has moved on and standards-based mes aging is just as easy to use. The BlackBerry 10 now has to compete on looks and general features not just how well it does messaging.
More Information
http://developer.blackberry.com
Related Articles
Latest on the Smartphone Landscape
Preferred Platforms for Mobile/Web Developers
Blackberry Promises $10,000 for an App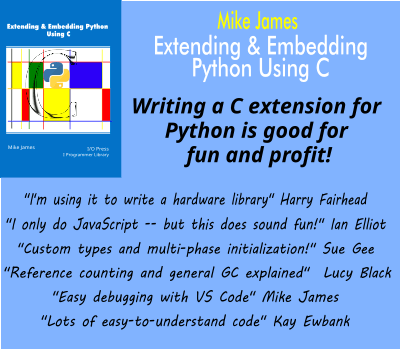 Comments
or email your comment to: comments@i-programmer.info
To be informed about new articles on I Programmer, install the I Programmer Toolbar, subscribe to the RSS feed, follow us on, Twitter, Facebook, Google+ or Linkedin, or sign up for our weekly newsletter.
---
Apache Arrow 2 Improves C++ and Rust Support
29/10/2020
There's a new release of Apache Arrow with improvements to the support for C++ and Rust, particularly in support for Parquet.
---
What Languages Do Devs Want to Learn?
17/11/2020
Python, of course. What comes as a surprise is the size of the margin between Python and the rest of the pack. The other unexpected finding is that JavaScript doesn't even make it into the top 10. So, [ ... ]
More News
Last Updated ( Thursday, 27 September 2012 )