Contribute To The Developer Landscape
Written by Janet Swift
Thursday, 12 November 2015
The latest in Vision Mobile's IOT Report series covers Wearables and reveals interesting facts about the developers who are pioneers in this area. This month Vision Mobile is conducting its 2015 National Tends survey and offering incentives to mobile developers for participating.
Vision Mobile is responsible for the State of the Developer Nation reports which provide insights into the who, where, how and why of mobile development across the globe.
Its ninth developer survey, conducted in April and May 2015, attracted responses from over 13,000 developers from over 140 countries, making it the largest, most global developer research program to date.
We reported key findings from its report back in August, see Cloud Apps Best For Revenue, but Vision Mobile is still producing more insights, particularly into IoT development, using data from over 3000 mobile devs surveyed who are producing apps in several distinct markets:
Vision Mobile's latest report concerns wearables, an area targeted by 21% of IoT developers, some 670 developers, in the Q2 2015 survey.
Regarding device platforms Vision Mobile states:
Apple Watch OS leads the pack of smartwatch device platforms. Android Wear is under pressure, as it is challenged by Chinese derivatives like Baidu's DuWear and Tencent's TOS+, and by former device partners like Samsung (leveraging Tizen) and LG (leveraging webOS).
The range of devices has a marked effect on the geographic demographic of wearable devs as this graph reveals:
44% of wearable developers are based in Asia. That's almost as much as North America and Europe combined. It's also significantly more than in other areas of IoT, where Asia-based developers account for 37% of developers. Asia is finding its own innovation identity, led by internet companies such as Tencent and Xiaomi, who develop products for Asian fashions and tastes. Asia no longer depends on Western markets to set the tone.
Wearable developers are young (80% under 35) and Vision Mobile notes that it has a surprisingly high number of devs who work alone or in small companies (62%):
It comments:
Hardware is hard, or so the saying goes. This challenge certainly holds for wearables, which have stringent requirements for shape, size, design, weight, computing power, and power consumption. Given these challenges, the number of developers working alone (20%) is surprisingly high, especially compared to lone-wolf IoT developers in other verticals (13%).
Now Vision Mobile's latest research, covering Q4 2015 is underway and all mobile developer are invited to complete the Developer Economics National Trends Survey before November 27, 2015, and be entered into a prize draw for iPhone 6s, Google OnHub, Parrot AR Drone 2.0, Microsoft Surface Tablet, Amazon Vouchers and many other prizes.
Building on previous research this 10th edition sets out to track developer sentiment across platforms, revenues, apps, tools, APIs, segments, business models, and regions. Metrics include monetization for mobile and cloud, IoT popularity, desktop app positioning, and much more.
The
survey
, which takes around 15 minutes and is available in English, Chinese, French, Indonesian, Italian, Japanese, Korean, Portuguese, Russian, Spanish covers many aspects of development across mobile, IoT, desktop, and cloud - so it should be relevant to a large number of people. Vision Mobile is interested in all types of developers, from hobbyists to enterprise app publishers and across different sectors. The key survey findings will be published as a free report and each participant will be able to compare themselves versus other devs in their country across key metrics, as well as compare key metrics across countries.
---
Microsoft Windows Announced 40 Years Ago
12/11/2023
Although it didn't launch until 1985, Microsoft Windows was announced in November 1983. It signaled the move for users from the command line to a GUI environment, something that some programmers still [ ... ]
---
Advent Of Code 2023 Unlocked
01/12/2023
December 1st is the day on which, each year, Eric Wastl opens a very special advent calendar. You don't get rewarded with chocolates in the Advent of Code - instead it's stars for solving coding puzzl [ ... ]
More News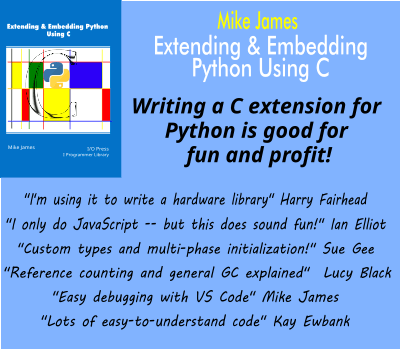 Comments
or email your comment to: comments@i-programmer.info
Last Updated ( Thursday, 12 November 2015 )