EU Blockchain Observatory and Forum Blockchain AMA
Written by Nikos Vaggalis
Wednesday, 27 June 2018
The EU Blockchain Observatory is a recent initiative, launched in February 2018, which is backed by the European Commission with the primary aim of educating the EU's public on Blockchain technology.This very interesting AMA really served that purpose by answering the public's challenging questions, which were mainly tweeted under the #AMABlockchain hashtag.
Educating the public aside, the forum's two other objectives are to accelerate the application of this technology at a pan-European level and to push for cooperation between member states to materialize uses cases and scenarios backed by Blockchain.
The AMA started smoothly tackling lightweight questions, such as "what is the Blockchain technology?" or "where is a Bitcoin stored?", (answer: "on every computer in the Blockchain network"), continuing with what a blockchain Node is and what does a Miner do. Other questions revolved around which Consensus algorithms does a blockchain network use, Smart Contracts, Public vs Private blockchains and Crytptoeconomics. As to what the blockchain can be used for, this was nicely summarized in the following slide on which the panellists further elaborated.
Moving to more advanced questions, I asked the panel about if there are any plans by the EU of moving to a blockchain backed Euro, like Sweden's e-Krona. The answer was that FIAT currency is already mostly being electronically exchanged, nevertheless moving to a pure blockchain environment would have distinct advantages over traditional currencies, most importantly that there wouldn't be a single point of financial failure.
I want to point out that the panelists pretty much answered all the public's questions, judging from my stats of asking four and getting all of them answered.
Another such question of mine, this time on the topic of healthcare, was:
"are the National Contact Points (NCP) for Cross-border Healthcare going to move onto the blockchain and technically in such a scheme, in what way would patients authorize doctors to fully or partially access their ehealth records?"

The answer was that although the blockchain has all the properties required for such a usage, things are still some years behind in utilizing the technology that way. Other questions from other people were whether an EU-wide land registry could be created, if the blockchain can be used in order to fight fake news, or if a Smart contact can be seen as a way to deliver law.
Two other interesting questions followed, one on how the blockchain's property of anonymity fits a regulated environment such as the one of the EU, and the second one about the blockchain's huge requirements in electricity; the answer to this one being that although that this is true, a lot of forthcoming solutions are under development.
Yet another one I asked was about the GDPR:
"How can you exercise your right under GDPR right to be forgotten when on the blockchain all transactions are irreversible?"
The answer was quite interesting; that there's many use cases that do not require storing personal data on the blockchain. However, in those cases where anonymity is desired, the EU Blockchain Observatory's advice is to not use the blockchain regardless of whether the data ends up stored encrypted or not!
There were also questions on topics like decentralized exchanges and regulations, transparency on the blockchain and industry disruption. As to which industry will be disrupted the most, the answer surprisingly was the Video Game one!
The final chapter of the AMA was on what the future holds, what can we expect in the coming years and what the blockchain's benefits are going to be for society as a whole. One thing is certain though, that its application will to lead to more efficient Governments and enhanced public services.
On this topic I posed my final question:
"Where is the EU-wide blockchain going to be stored? In public institutions or can individuals have a share too? If yes what sort of incentives would you give them to store full nodes on their machines?"
The Blockchain AMA was 90 minutes worth watching, packed with easy to digest information and running smoothly with a very good flow due to the interviewer's excellent coordination and the large number of very interesting questions.
That isn't the end of the Forum's work though. There's a lot yet to be done before the EU can adopt and utilize blockchain technology successfully. Fortunately for us the Forum plans to to perform it's research transparently, keeping the EU public informed about its outcomes throughout its lifetime. This is certainly a Forum to look out for.
More Information
EU Blockchain Observatory and Forum
Ask me anything session on Blockchain YouTube
Related Articles
To be informed about new articles on I Programmer, sign up for our weekly newsletter, subscribe to the RSS feed and follow us on Twitter, Facebook or Linkedin.
---
Notepad++ Twentieth Anniversary
05/12/2023
An updated version of Notepad++ is available, on its 20th anniversary. The text editor first saw light in November 2003 when it was released on SourceForge.
---
Microsoft Open Sources Terminal Chat
05/12/2023
Microsoft is making Terminal Chat, an AI feature for Windows Terminal that was announced at Microsoft's Build 2023 conference, open source.
More News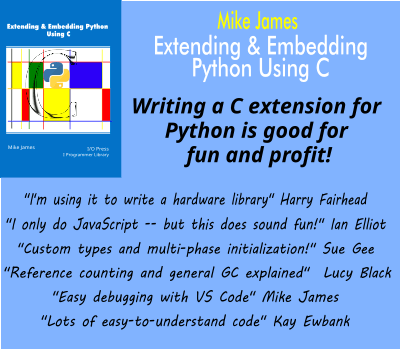 Comments
or email your comment to: comments@i-programmer.info
Last Updated ( Wednesday, 27 June 2018 )