In-Memory Feature Supercharges Oracle 12c
Written by Kay Ewbank
Friday, 13 June 2014
Oracle has released an in-memory feature for Oracle 12c that makes it up to 1,000 times faster for some tasks.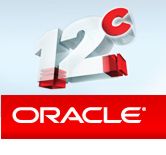 The database is "orders-of-magnitude faster—like the difference between walking and flying in a plane," according to Juan Loaiza, Oracle SVP Systems Technology, speaking at the launch event where the new module was presented by CEO Larry Ellison. Oracle says the performance improvement is 100 to 1,000 times faster for enterprise application modules and that the In-Memory feature can be deployed with "virtually any existing Oracle Database-compatible application". The process is claimed to be as easy as flipping a switch--no application changes are required.
The dual-format in-memory architecture is described as combining the best of row format and column format to simultaneously deliver fast analytics and efficient OLTP. In other words, the In-Memory feature lets your apps take advantage of columnar in-memory processing without additional programming or application changes. It is not limited in the size of the database on which it is used because it does not require that all data fit into memory.
Loaiza says Oracle customers "don't have to put all the data in expensive DRAM. They can easily distribute it to where it makes most sense."
Other data is stored in less-expensive Flash or on disk, and Oracle Database In-Memory works seamlessly with them all.
Oracle Database In-Memory demonstrated from 100x to more than 1000x speedup for enterprise application modules in performance tests, including Oracle E-Business Suite, Oracle's JD Edwards, Oracle's PeopleSoft, Oracle's Siebel, and Oracle Fusion Applications. In-Memory fault tolerance on Oracle Engineered Systems optionally duplicates in-memory data across nodes, so you could have queries that instantly use a copy of in-memory data if a server fails. In-Memory inherits the environment of Oracle 12C, and has full data type support: relational, objects, XML, text, spatial, and new integrated JSON support.
Other in-memory database solutions include SAP HANA, and IBM BLU Accelerator for DB2. Oracle Database In-Memory is scheduled for general availability in July. Pricing hasn't been announced yet.
---
A Clock For 2023 - Too Good To Miss
03/09/2023
On this holiday weekend we take a break and look back at the wonder of off-the-wall clocks because it was too good to miss.
I have to admit I have a small passion for freaky clocks. They used to be h [ ... ]
---
Microsoft And Oracle Announce Oracle On Azure
18/09/2023
Oracle and Microsoft have jointly announced an expanded partnership that will make it easier to run Oracle on Azure.
More News
Summer SALE Kindle 9.99 Paperback $10 off!!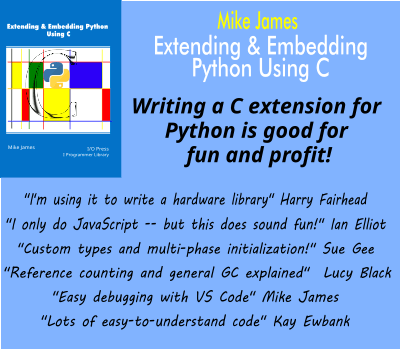 Comments
or email your comment to: comments@i-programmer.info
Last Updated ( Friday, 13 June 2014 )